At Club Insure we are very proud of our team, members, clients and partner busiensses. It's our mission to cooperate with local businesses and help communities thrive.
Golf clubs are one of the many businesses which struggled over the pandemic, and also one of the many businesses Club Insure supported. We understand golf clubs have high costs which include maintence, fees, machinery and clubhouse management.
Club Insure wants to continue to celebrate golf clubs, which is why we met with Olly Boggie. Olly is a golf club pro at Bradford Golf Club and has helped the club maintain it's high standards. He is one of the first faces members see when they viist Bradford Golf Club and shares our passion, living and breathing golf.
Olly Boggie, as well as many other golf operators, in every sector of the golf industry, feature within our GUR Magazine. GUR (Golf Under Repair) is available to read or download here.
Becoming a golf pro: Olly Boggie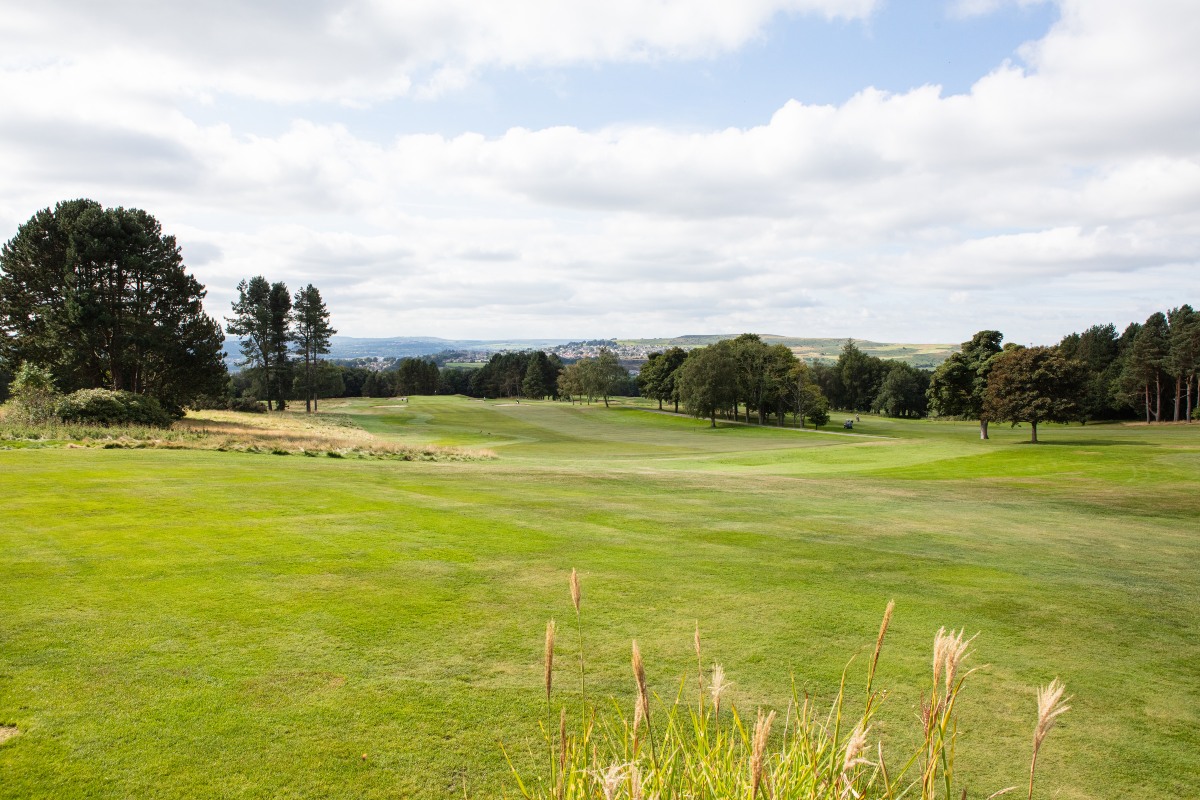 The established Bradford Golf Club has been a mainstay for Yorkshire golfers since its redesign in 1923. The par 71 championship course is one of the oldest in the area, and it's the dedicated members and hard-working staff which have helped the club maintain its high standards. One of the first faces you see when visiting a golf club is that of the pros. These young men and women lead a life powered by electric buggies and 6am starts. To be the best, pros must live and breathe golf.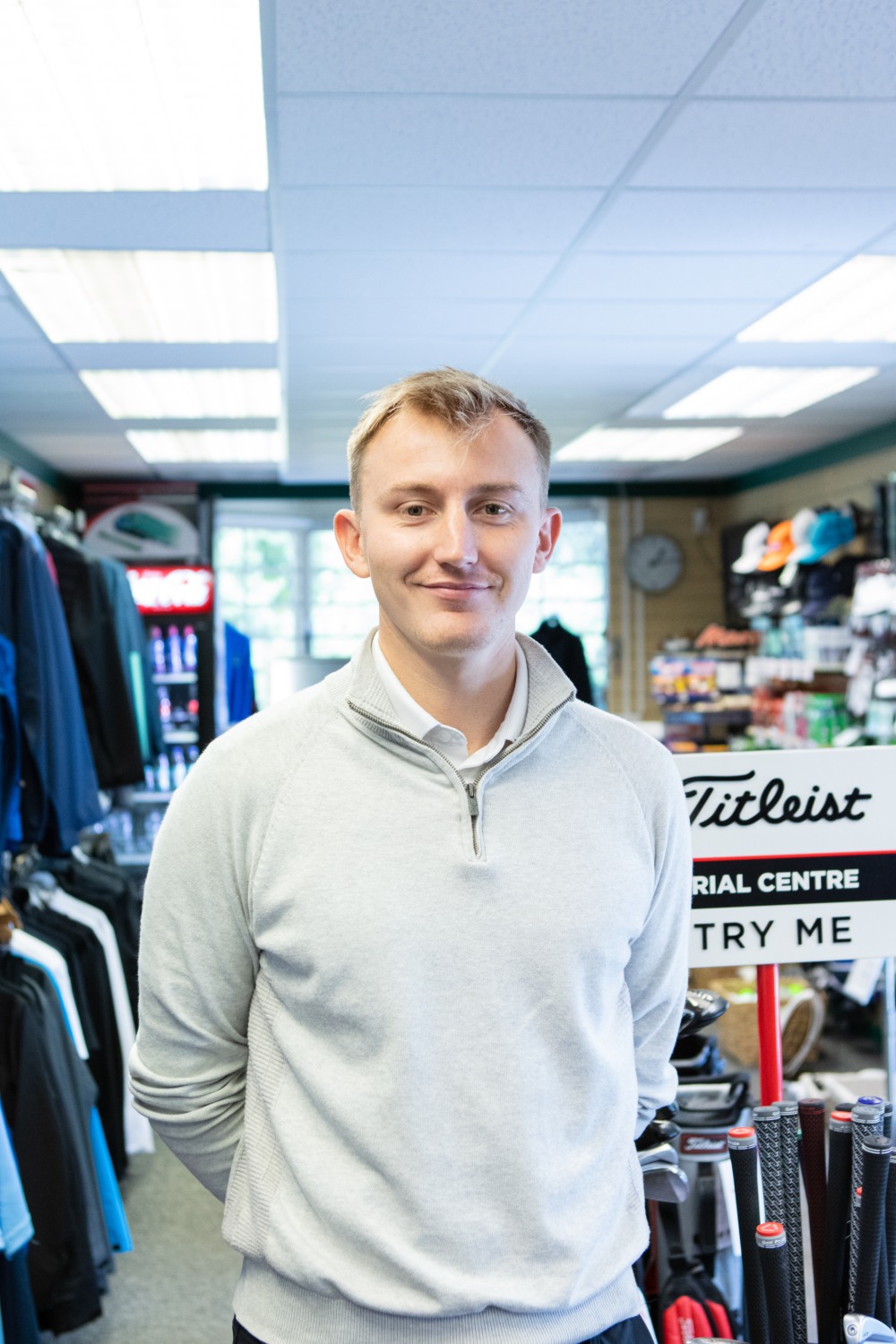 Olly Boggie is the assistant pro at Bradford Golf Club. At 27 years old he has completed his PGA qualifications and is making strides in his role at Bradford, a role he has held for over three years. I asked Olly for some insight into what it is to be a golf pro, from working in the shop to helping out on the course.
We sit on the club veranda, overlooking the 18th green. He talks me through the experiences of a golf professional – listing his duties and responsibilities. We also touch on the changing times facing golf pros and how the club are making steps to adapt to a post-pandemic age:
"I've been working as a pro just gone five years; I went down the teaching route but there is also the playing route. To be a pro you have to like golf, play golf, be good at golf, and when you are studying you play a lot of golf." I ask him about his handicap. "Well, I started playing seriously quite late." Olly surprised me when he mentioned he didn't play as a child and only received his first handicap when he was 19. "I played every day non-stop for two years, and when I got good enough and decided golf was what I wanted to pursue, I did the PGA course. You have to be off 4 or below to qualify as well as meet certain requirements. I was off 2, and then turned pro at 22. The course is three years, distance learning, similar to a university course, including a couple of residentials. And we do a few online assessments which cover the retail side, the business and finance side as a self-employed operator, the playing side, and then the teaching side. And I focussed a bit more on the teaching."
I asked Olly about his main responsibilities specific to Bradford Golf Club: "My big responsibility is service to members. We run the shop and deal with requests on golf day, charity days, competitions. We are front of house. And then I do the teaching as well." I suggest him giving me some lessons and ask how I would arrange some at Bradford. He points over to the bar – "They basically just come to me, a guy just said at the bar; he couldn't keep it on the fairway… his putting was all over the place… A lot of it comes from having a chat. Because we see the members so often, most of the work comes from people asking me to help improve their game."
I say that sounds much more social and less digitised than I expected. "We've looked at using booking system for lessons, but no, we don't. We may do in the next 12-18 months. Booking systems help newer members, and with diaries and taking payments. But most return to us because they like having a chat with me for an hour." He smiles and sips his drink. I mention how most players learn from their parents. "Well, Dad's often teach what they do, and invariably it's not right."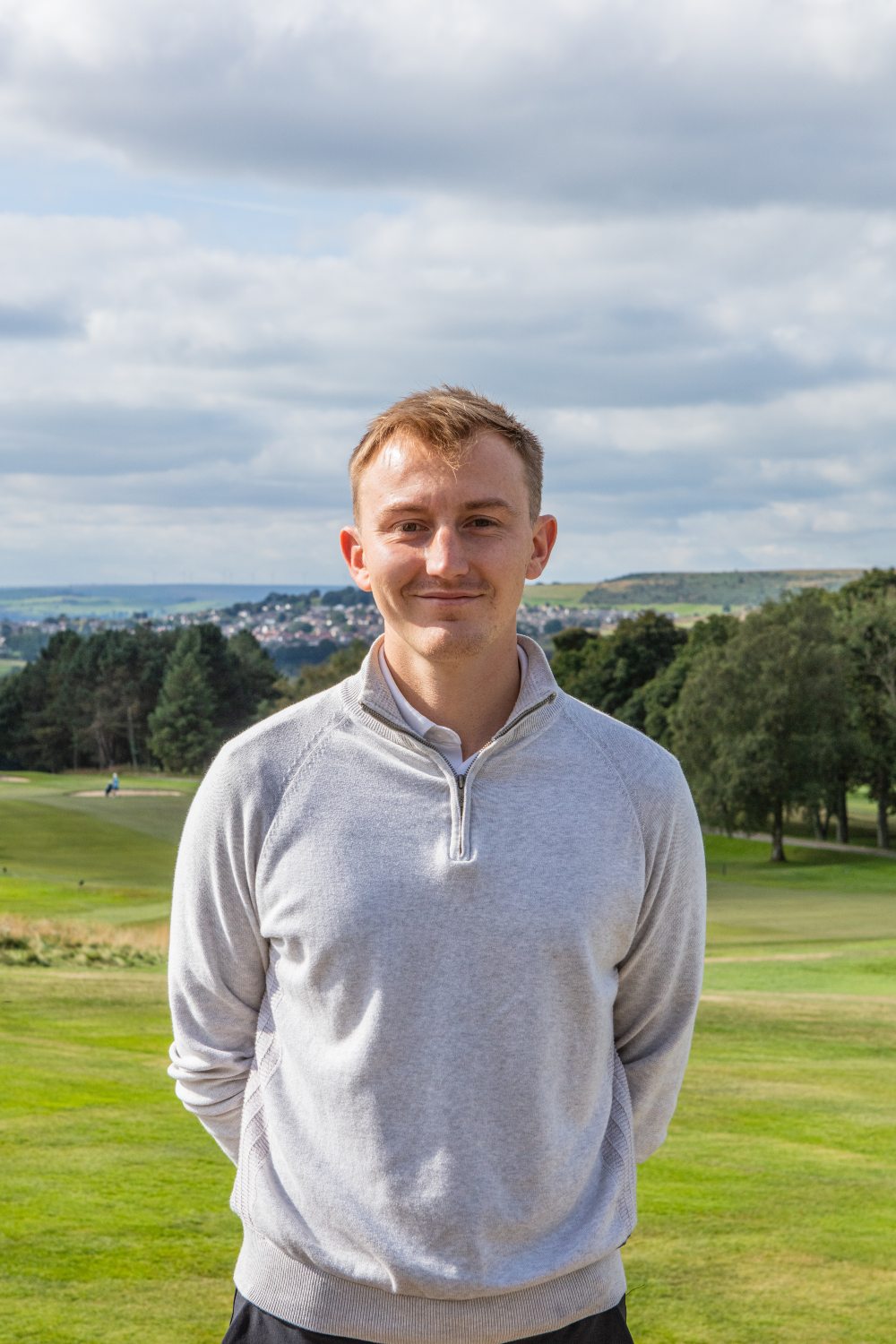 We move on and I cheekily ask Olly if he's every won any competitions. He laughs: "I don't play enough. I've got a competition this Monday (he's referencing the Shipley Pro am at Shipley Golf Club) so I'll do some practice today, Sunday and Monday morning. It'll be me and three amateurs, but playing was never what I wanted to do having turned pro. We have a few members here who make a living off golf, both are younger than me."
We move to sit inside and I comment on how good it is to see golfers in the clubhouse since the pandemic. He greets a few members and then comments: "Post-COVID from our experience is just the number of people that have got into golf in past two years. So many… so many. Either people that have taken it up for the first time and want lessons, or casual players who want to become members. Because it was one of the first sports to reopen, it just took off."
"This summer we've been ridiculously busy, as has every course. Naturally it winds down in the winter, but purely the demand of people has changed as well as the golf clubs gaining 30, 50, 60 new members. And after the Ryder Cup, in October we expect the business to drop off but we'll see."
We finish our discussion by circling back to young players wanting to become pros. "Being a pro is great! There's a lot of variety. If you're someone who's into golf, played a lot of golf, and want to get better, go for it! But from my experience, it's best to have a line you want to go down – because I didn't and I wish I'd had more of an idea of where I wanted to end up. You see people being a PGA pro to full-time teaching, to being in retail, to club fitting, working on the tour-vans, some are brand reps."
"And there's the Youtube market now with fun golf challenges club reviews, ball reviews, tips on getting better. But I would say have a passion within the learning; if its opening a golf shop or selling clubs or playing full-time…" Olly is interrupted and called away to the pro shop; we thank him for his time and he notes: "As with all walks of life; with golf, the process easier if you know what you want to do."