GUR: Golf Under Repair Magazine, Volume #1
GUR Magazine is the new magazine from Club Insure, delivering a fantastic insight into the past, present and future of golf. Standing for Golf Under Repair, GUR Magazine takes a detailed look into the recovery of golf clubs and golf businesses after the pandemic.
Featuring a host of contributors, the content comes straight from hearts and minds of the people who keep the sport up to scratch. These players, pros, owners, brokers and manufactures are experts in their field and have been instrumental throughout the COVID pandemic. They tell their story, in their own words, about how their lives have been shaped by golf and why the sport should be protected.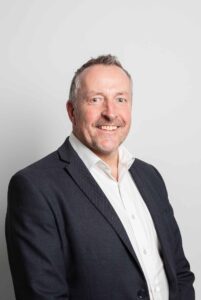 Letter from the Editor – Kingsley Melville
"It's been a privilege to work with so many great contributors on the first issue of GUR Magazine."
"Our aim is to showcase why golf is so important to our communities. From wildlife through to elite groundskeeping and onto British manufacturers, our magazine includes expert articles written by golf industry leaders. The advice opinions and information included in the magazine illustrate the diversity of the game, and why it is a sport that needs to be protected."
Contributors
And a big thank you goes out to all of our contributors:
Mark Dearden, Club Insure Scheme Manager
Scott Readman, Scott Readman Concepts
Robert Crowther, Romero Insurance Senior Claims Handler
Rebecca Sheerin, Illusheerin illustrations
Adam Matthews, Moor Allerton Golf Club Head Groundskeeper
Jamie Hunter, BRS Golf
Olly Boggie, Bradford Golf Club Assistant Pro
Neil Sherman, Ipswich Golf Club Conservation Greenkeeper
Mark Moore, Moor Allerton Golf Club Director of Golf
Lewis Clarke, Moor Allerton Golf Club Head Pro
Craig Bousfield, GolfStream Power Marketing UK Owner
Andy Ivel, Moor Allerton Golf Club Longstanding Greenkeeper
Nick Howell, Club Insure Business Development Executive
…without their input this project would not be possible.
Contact Club Insure
For the best golf insurance, use a broker who can get you from tee to green.
Golf insurance carries unique risks and challenges, course owners should trust the responsibility of their insurance polices only to those who know the sport and understand why golf is vital to British culture. Club Insure are experts in golf course, clubhouse and business insurance; dedicated to keeping clubs protected and secure.
To talk directly to a specialist about your club insurance policies or about GUR Magazine, contact us today.