Whether you've already got a women's team that needs a helping hand, or you want to start and join a women's football league, follow our seven steps and be part of the revolution.
The Lionesses have won the Euro 2022 tournament, beating Germany 2-1 at Wembley and lifting our first international trophy since the 1966 win, interestingly also against the Germans and at the same stadium. The match recorded the largest attendance for any Euros game, men's or women's, with a total of 87,192. 17.4 million viewers were watching simultaneously, making it the UK's biggest TV event of the year with 80% of all TV viewers glued to the channel, topping the Queen's Jubilee. England's Women have inspired a continent and sounded a new era for Women's football.
Football has come home, now it's our job to keep it here.
Alex Scott, after the Lionesses Euro Cup win, said: "I'm not standing up at corporate events in front of sponsors anymore begging for them to get involved in the women's game – because you know what, if you're not involved, you've missed the boat, you've missed the train. And because of this [the Euro win] the train has finally left the station and it is gathering speed."
According to FIFA there are 29 million women and girls playing football worldwide and the aim is facilitate 60 million by 2026. Your club needs to be part of this revolution and at Club Insure, we want to help clubs achieve that mission.
We've put together seven steps clubs need to consider in order to kickstart their own women's football team:
Seven Steps to Start Women's Football At Your Club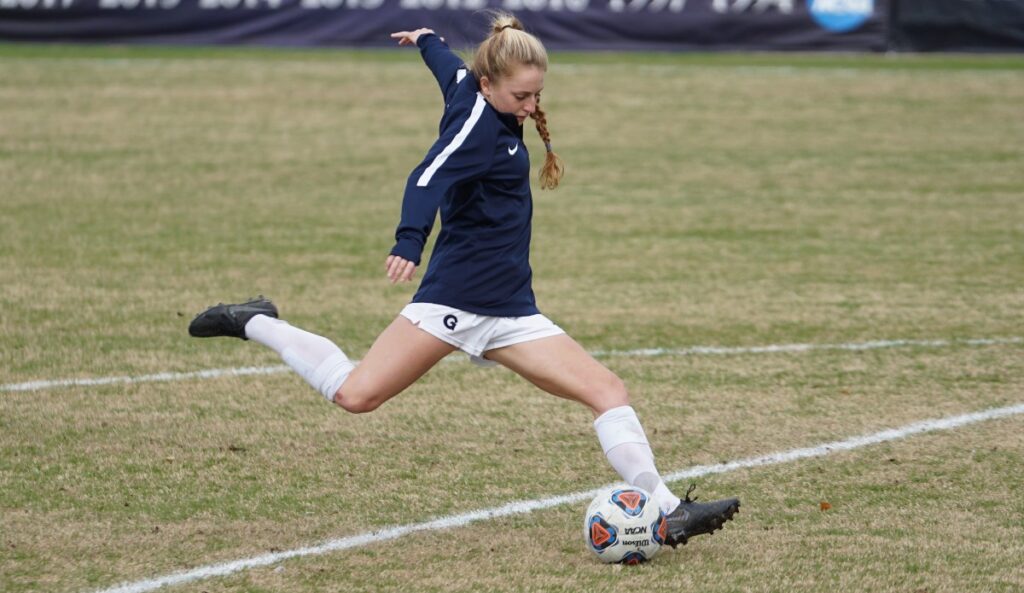 Affiliation and Registration
Affiliating your club with a County Football Association and registering yourselves to a league within the local area is crucial. This is the first of several costs your club must front before kicking a ball. Women's football requires a level of investment, and if you don't have the funds at the moment, a fundraiser or sponsorship event should do the trick. After the huge buzz of Euro 2022, we expect plenty of support for grassroots women's football from local communities, it's just about putting in the work. Ask around local business to see if they will sponsor your team, perhaps as a shirt sponsor or donating fund to the club.
County FA's are the football governing body for the particular area they cover. The association is responsible for overseeing all activity within that designated location from enforcing proper practices of the game to supervising official dealings with any of its corresponding leagues.
Find out who your local County FA is and contact them to get involved.
Get England Football Accredited
Ensuring you are an England FA Accredited Club will help potential players and parents find you.
England Football Accredited is for all non-professional leagues and clubs. It helps them create the experiences and environments where players, coaches and volunteers can thrive. And take advantage of England Football's resources; their referee, coach and community guides around developing football.
To become an accredited club, you need to develop and offer player pathways, mainly from one age group in youth football to the next. Clubs should aim to offer as many opportunities to play football to as many people with as many pathways as possible. Your club can easily achieve England Football three-star accreditation, either by growing or by developing a partnership with neighbouring clubs.
Recruit Players
You should already have a group wanting to make the first 11 if you are researching how to kickstart a women's football club. However you will need a healthy 24 to 32 players for a regular season. Gather more players by putting the word out there and creating some physical imagery such as flyers or banners.
Your team won't be going anywhere without a healthy player base. Marketing your club is so important; your team won't be making any head-way without a healthy player base. The best way to market your club is through social media, word of mouth, and asking your County FA to put you on their and Football Association's website.
Get into schools
Schools are the starting point for finding the next future stars. The top professional clubs, academies and scouts all maintain a good relationships with schools, working with them to develop and educate young players. Clubs wanting to kickstart their own football teams should communicate with senior leadership at local schools to see if they can arrange mutually beneficial events or sports days. This can then be used as a springboard to build and develop junior football teams in multiple age groups.
Schools may be interested in running sports days on their premises, to which you could send coaches, referees and representatives to help out and market your club. Schools may want use of your resources or equipment, or would like to come together to run an after-school club. Building that relationship with schools is key to accessing the local community.
When working with schools ensure your safeguarding tools and risk assessments are in order, and discuss your public liability insurance details with Club Insure surrounding running events. For more advice on how to run an event safely, see our information on public liability insurance for sports training camps.
Dedicated Coaches
A couple of dedicated coaches will be needed for each team or age group you hope to kickstart. Head coaches should have an up to date FA coaching certificate, educating on safeguarding, health and safety, diversity inclusivity and proper practices.
Finding the best coaches is the sure-fire way to develop a team, help players improve psychologically and socially and reflect the values of your club.
Kits and Equipment
Clubs require their own kit, crest and colours. Adult semi-pro and upper amateur teams will also require an away kit of alternate colours. If this is an issue, The Amateur FA have a partnership with Discount Football Kits to support you. As per FA regulations, clubs should not have predominantly black playing shirts as this colour is attributed to match officials.
Equipment can include goals, balls, lines, flags and nets. These will require a risk assessment and training to be a carried out, as per safety regulations. Any purchases made by the club and equipment kept in storage needs to be relayed to your broker, Club Insure, as it may affect your Sum Insured.
Get your Club's insurance in place
Insurance is mandatory for every football team. Sports Club Insurance provided by Club Insure is designed to pay compensation and legal costs that arise, such as if your club or any of its members are found to be at fault. It includes bodily injury to third parties and damage to property.
If one of your players were to collide with a goalpost and the equipment was deemed to be in poor condition, your club could be found negligent, failing to ensure safe conditions. Therefore, a member of public or staff could seek compensation, and your club will need the advice and protection offered by Club Insure.
At Club Insure it's our mission to ensure all clubs are financially protected at all stages. We will help your club proactively reduce the risk of a claim, as well as offer step-by-step guidance if a claim is made. It's our job to know what to do when the worst happens, and in our 20 years of experience there's not much we haven't seen.
When organising an event or making changes to your club's set up or premises, inform your insurance broker. We will be able to update your policy details.
You may need to increase your Sum Insured and we can inform of any details in your policy you may need to be aware of.
Contact us today if you are a client hoping to increase your offering or you are a club who needs insurance guidance, our specialist broker will be on the line to help.