The price of materials and labour is going up, what does this mean for your club?
An increase of over 10% in these construction costs from one year to the next is a significant jump with potentially significant ramifications. This jump will put at risk the Sums insured of businesses, even if their policies were written recently.

This is dangerous because it put businesses at an increase likelihood of underinsurance. Underinsurance is where the amount you are insured for is less than the correct value of your property. This can encapsulates rebuild costs and costs of materials and labour for repairs, each of which are often overlooked. Underinsurance means the insurer will only pay a percentage of your claim; the more underinsured you are, the more you have to pay out.
Indeed, costs are expected to increase throughout the rest of the year, if at a lower rate. The significant increased rate of inflation in 2022 married with what has been experienced over the last 18 months, the damage has been done.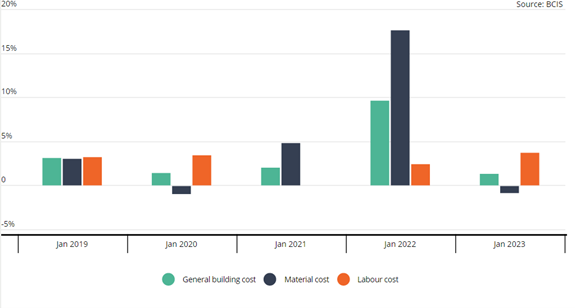 Example of the dangers of Underinsurance
Below is a comparison of two clubs. The first is a club with a correct valuation and sum insured in 2018 of £500,000. The second is a club with an incorrect calculation and lower sum insured of £475,000 in 2018. The chart shows how the percentage uplift becomes exponentially expensive for clubs valued last in 2018. However, the ramifications are even worse for clubs originally undervalued.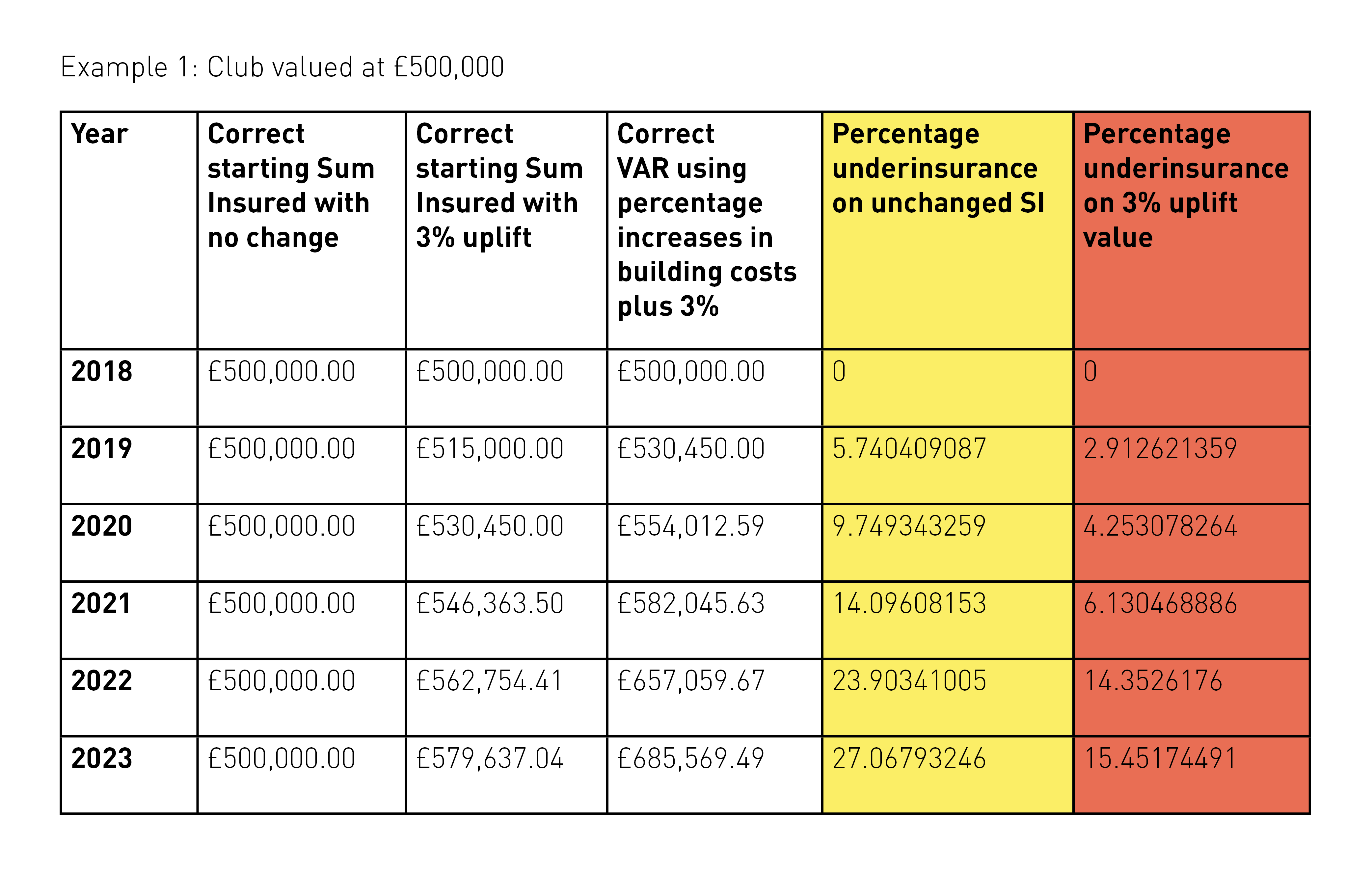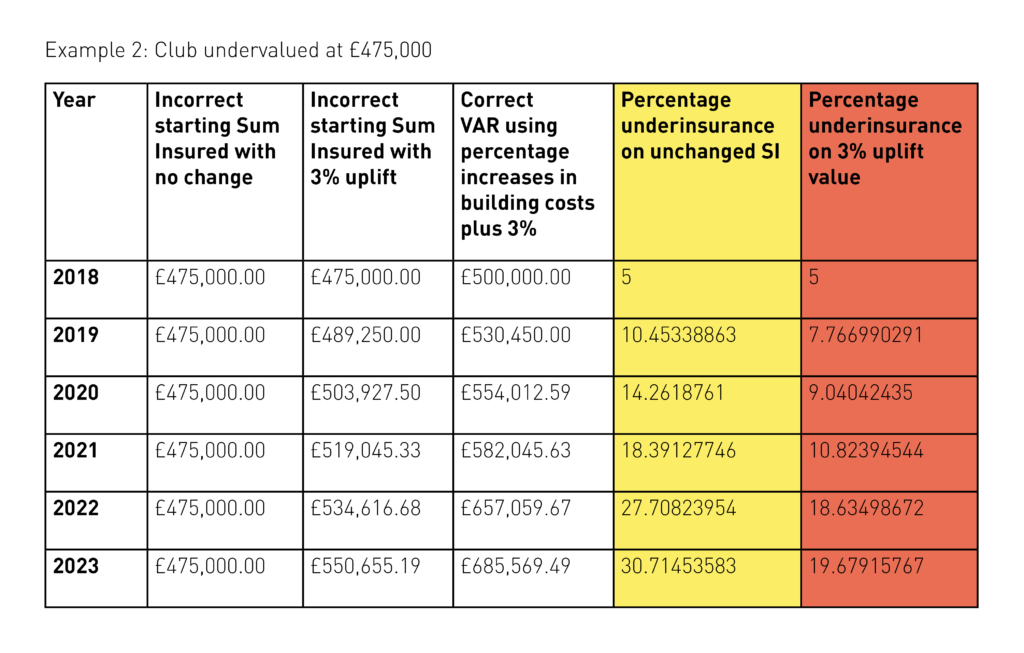 Indeed, the starting Sum Insured is only slightly short of the true Value at Risk. However this underinsurance becomes even more pronounced as the years go by, to the extent that only 5 years later the underinsurance has become very significant.
After reviewing the examples, clubs need to understand the importance of an accurate valuation and sum insured. The effects of inflation have pronounced the dangers of underinsurance and put clubs at risk of huge financial expense were a claim to be made. It is therefore recommended that all clients have a suitable valuation of their property undertaken, especially if they have not had one post-pandemic.
Club Insure club valuation service
Club Insure are please to announce our partnership with professional buildings insurance valuers Barrect Corp Harrington. Partnering with BCH extends Club Insure's offering and allows us to provide quicker and more accurate valuations.
The RICS recommend an annual review to update the building sum insured – reflecting inflation. As a BCH member, we give access to discounted rates and will help you avoid both over insurance and underinsurance. Contact Club Insure now for a free evaluation.