Here at Club Insure, we're proud to work with such a great variety of social clubs. There are thousands of these clubs here in the UK, all serving local communities.
We're here to celebrate social clubs and protect them so they'll be pouring pints and hosting events for many years to come.
What are social clubs?
Social clubs are places where like-minded people congregate to enjoy shared activities and events.
Official guidance states that, to be categorised as a social club, the organisation must have over 25 members and have rules dictating who can be a member. This means that the general public can't use the club's services – though members' guests are welcome to. Individuals involved in the club must not benefit financially from sales or provision of services, thus clubs are non-profit organisations.
These days many clubs have steered away from being a members-only club, instead referring to themselves as a 'social enterprise'. In this instance, money is reinvested into the club and therefore its local community. This model is slightly more flexible, allowing social enterprises to open to the public as there aren't the same membership restrictions.


The history of social clubs
Social clubs originate from the development of Working Men's Clubs in the 1800s. These clubs were originally created to allow men to attend lectures and relax. Over the years these clubs developed to include pubs, live entertainment and bar games.
Gradually clubs diversified to focus on political matters. These political clubs became hubs of debate and discussion, though over time the purpose of political clubs has changed and visitors these days don't often have to be affiliated with a political party.
Over time, clubs with a focus on social activities have come into prominence. These activities are available to members in the local area. Social clubs like these don't require members to associate with a particular political party – they must simply live nearby. Events at these clubs are more varied, as they are designed to appeal to a much wider cohort of people.
Members-only clubs might seem at first glance a little exclusive. But this is actually far from the case. Clubs are historically members-only so that users have control over the way the club is run and what is offered. It is based on principles of cooperation and development – ensuring the club does the right thing for its members and community. Privatised, commercial businesses don't provide this. Instead, customers are given a clear choice of products or services, and have no say in the matter. Clubs encourage active participants to help drive the direction of the establishment and decide its future.
Notable social clubs
One particularly prominent working men's club is Idle Working Men's Club in Bradford, which has attracted global attention thanks to its name. The club's honorary members include Paul Gascoigne, Uri Geller and many more – even Michael Jackson used to be an honorary member of the club! Yorkshire is well-known for its clubs, and is the proud home of Holbeck WMC – thought to be the UK's oldest surviving working men's club.
Another interesting social group is the Bloomsbury Set. Though not part of an affiliated political or social club, the group lived, worked or studies together near Bloomsbury in London. They weren't a formal group, but they were all united by their love of the arts. This group of writers, artists and intellectuals included Virginia Woolf, E. M. Forster and Duncan Grant amongst others. This just goes to show how social groups have been shaping our country since the early 20th century and far before.
What's the difference between a social club and community centre?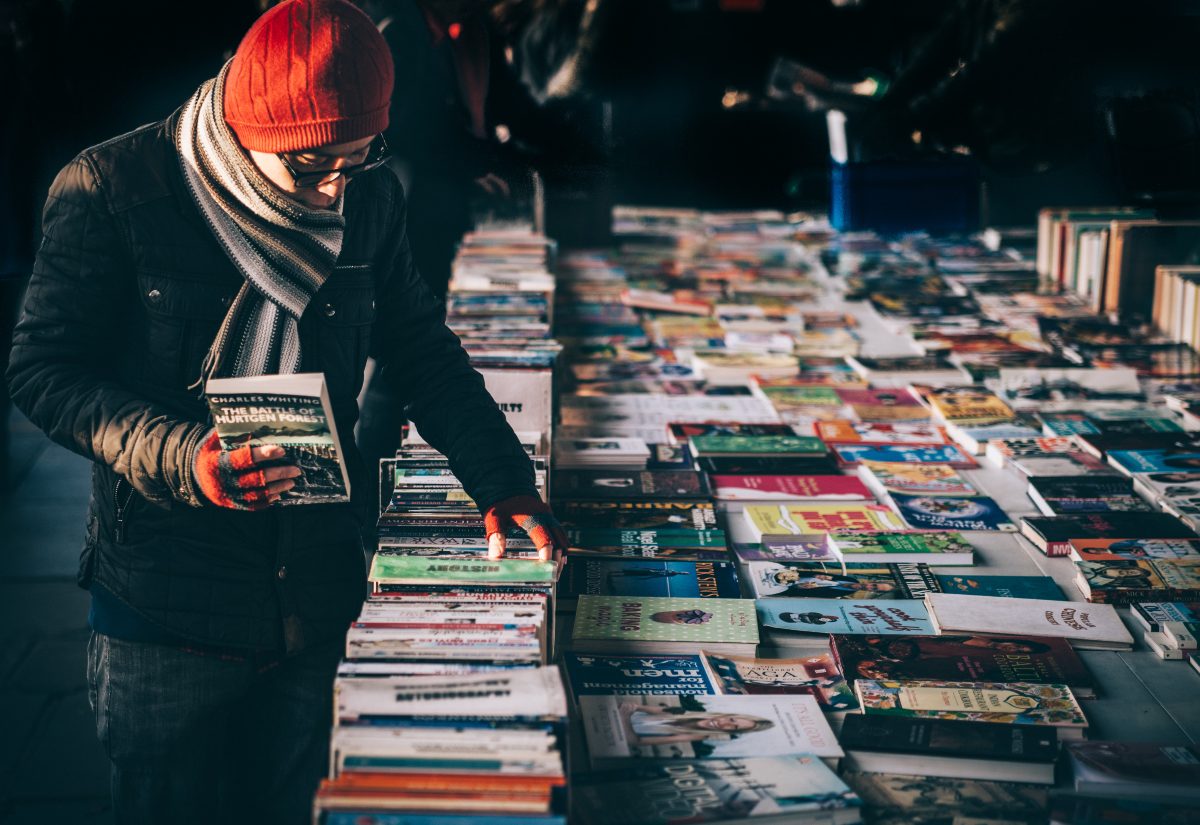 Social clubs and community centres serve the same purpose – to deliver services and social activities to local people.
Social clubs are members-only, requiring people who attend events or use the club's services to pay a membership fee. Though this is often nominal, it's an important tradition and one that allows a club to enforce 'rules'.
Community centres differ as they provide services and facilities to the local community, without the need of a membership. These services could include food banks, social activities and supporting community projects. Check out our blog on 10 reasons to support community centres for more insight on the great work community centres do.
Like social clubs, community centres are often run by a small paid management team and supported by volunteers. Both clubs and centres are the heart of their communities, delivering vital local support. It's more common to find council-run community centres and village halls, however. Whilst this provides the vital funding needed, these centres perhaps have less autonomy over how they operate.
Social clubs today
There are dozens of different types of social clubs. In fact, name a group in which people meet up thanks to a shared activity and chances are it's a social club. Chess clubs, book clubs and gentlemen's clubs are all considered social clubs.
Most people associate social clubs with political clubs and Working Men's Clubs, a members-only environment that centres around drinking and other social activities such as bingo, karaoke, quizzes and other forms of live entertainment. But things are changing.
We're already seeing social clubs diversify, refurbishing their venues to provide a characterful bar or pub that attracts the attention of the wider community. Competing against other local commercial venues will always be a challenge, but the community-focussed feel and lower prices are likely to draw people in.
Social club exclusivity
Some organisations run social clubs specifically for people with certain shared characteristics. This includes religion, ethnicity, sexual orientation, physical or mental disability and other protected characteristics.
It is legal to refuse entry to your club if an individual does not meet your club's membership entry requirements. Our sister brand, NDML, provides expert advice on the legalities of denying certain people entry into your social club.

How to start a social club?
In order to set up a social club, you must first have a premise and a clear vision for your club. Decide what type of social club you want to create and plan accordingly. If you are planning to set up a Royal British Legion club, for example, there is guidance and advice available. Most clubs have associations or unions that provides affiliate clubs with discounted products and services, plus provides valuable guidance and advice.
Most social clubs have a long-standing history, and it's unusual to see new premises being built these days with the sole purpose of becoming a members-only club. Often smaller community-focussed clubs and pubs will affiliate with an association or decide to become a community hub. Purpose-built venues are often developed for commercial gain, whereas the main focus for social clubs is to serve a community of like-minded people. That's often why drinks are inexpensive and entertainment affordable.
Instead, we're seeing existing pubs and community hubs being transformed into valuable social clubs – offering members a fantastic opportunity to enjoy its facilities.
You must apply for a club premises certificate if you plan to provide entertainment or sell alcohol. This is different to a commercial premises licence, as it exempts clubs from needing an employee to hold a personal licence or have a Designated Premises Supervisor.
The future of social clubs
Generally speaking, clubs have historically been founded thanks to a common interest or shared enjoyment of an activity. That's no longer the case.
Many social clubs are now open to any member of the public, with most clubs operating a pub or bar for all members of the community to enjoy. For example, you don't have to have a particular political affiliation to visit a Conservative or Labour Club.
It's time for social clubs to diversify and expand their offering even further. How can clubs attract new members and continue operating?
As we discussed earlier, the lines between social clubs and community centres are blurring. Social clubs also hire out facilities for member use, such as private functions or events. This generates additional revenue and also supports local people in running their own activities and events.
It's important to remember that social clubs and community centres aren't in competition with one another. Both provide invaluable services and facilities. Instead, work collaboratively with other clubs and centres in your local area. If your local village hall has space for dance classes and fitness activities, but your club's bar area is more suitable for smaller meetings such as book clubs try to promote these activities far and wide within the community. Work together to ensure the people you serve have access to everything they need.
Protecting the future of our clubs and Club insurance
Social and political clubs aren't going anywhere for a while. It's heartening to see so many establishments up their game and diversify. This includes undergoing huge refurbishments, offering new services and finding innovative ways to market these services to the local community.
As the leading UK insurance broker to the leisure industry, we're often the first to know when one of our customers is going through a refurbishment or changing their operations. We understand change can be challenging but it's also brave to venture into new territories!
The future of many social clubs may depend on finding new ways to evolve and attract new members. It's time to start making changes now to ensure your club can continue serving its community for many years ahead.