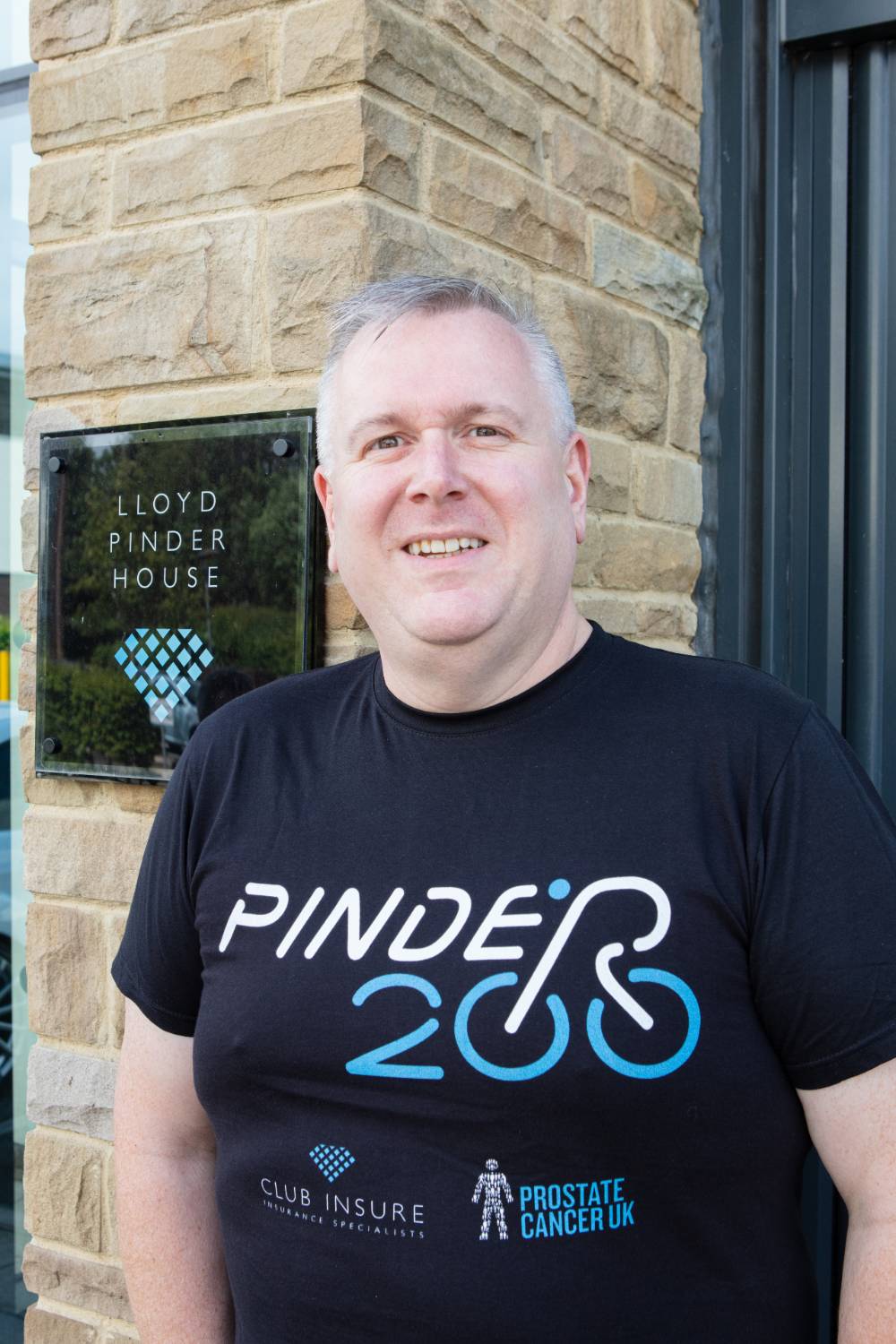 The Pinder 200 is Club Insure's fundraising challenge for 2023. The team will be raising money for Prostate Cancer UK by cycling from our new Leeds office to Sunderland's Stadium of Light in memory of Lloyd Pinder.
Simon Mabb, Managing Director at Club Insure, was a man on a mission preparing for last year's challenge. It was his first big ride for almost 15 years. However this time round he's more experience, more prepared and just as proud to be taking part.
We asked Simon a few questions about his preparation and if the team can smash their new target.
When was the last time you rode a bike?
I did a lot of cycling back in Autumn but am just getting back into the swing of things ready for this year's event!
What does your training regime for the Pinder 200 look like?
It needs to look better! Let's leave it at that.
Same one as last year. Trek Domane with frame-integrated storage.
How many practice miles have you put in for the Pinder 200 this year?
81 miles. I hope to get a lot more done before the big day.
What will you be eating to fuel up for the big Pinder 200?
Pasta. Lots and lots of pasta.
What's your go-to refuelling snack for a ride?
Chocolate chip Tracker bars..
Have you ever been to the locations where you will cycle for the Pinder 200?
I've been to the office if that counts, and some of the route is the same as the Coast 2 Coast.
How was the challenge of the Coast2Coast?
It was hell on the first day, but much more bearable on the second. Within 2 weeks, I forgot how painful it was and signed up for this years challenge. However, I'm guessing it might be the same second time round as well.
What was your funniest moment when on the Coast2Coast?
Justin falling off his bike 15 times!
How much did the achievement of the Coast2Coast mean to you?
It's truly a great achievement! To be able to say I've ridden across the whole country in just 2 days, it's crazy!
Are you looking forward to doubling your efforts for the increased challenge of the Pinder 200?
Do you think your team can smash the fundraising target of £10,000?
Probably not… Kidding, of course we will!