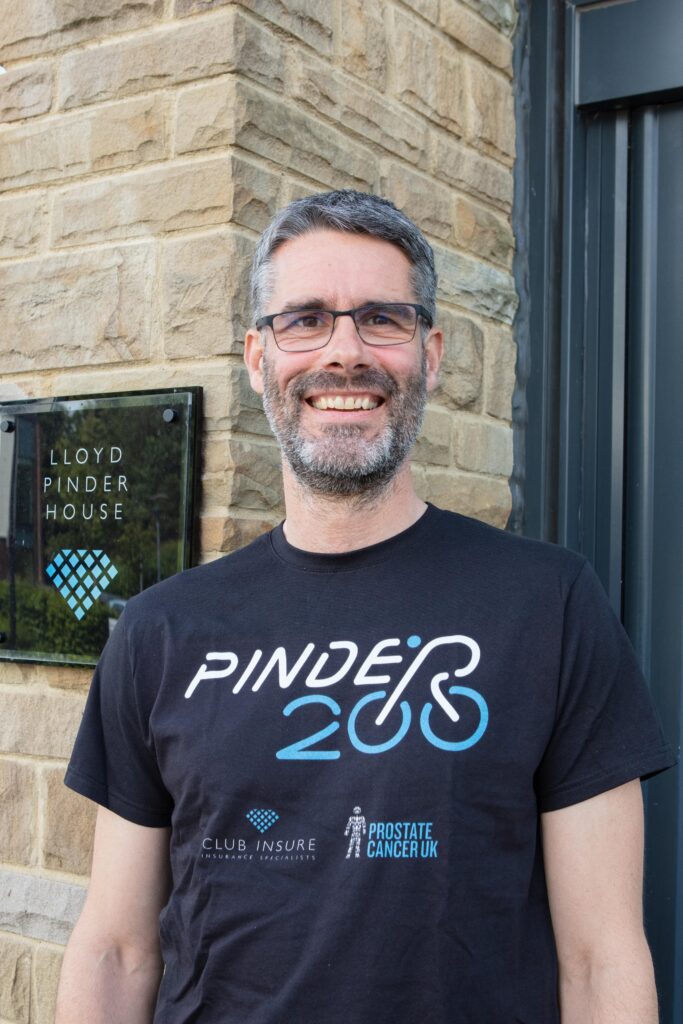 The Pinder 200 is Club Insure's fundraising challenge for 2023. The team will be raising money for Prostate Cancer UK by cycling from our new Leeds office to Sunderland's Stadium of Light in memory of Lloyd Pinder.
Matt Togher, our Account Executive, will be joining the team a one of the more experienced riders. Matt has been cycling recreationally for years and has participated in cycling-focussed charity fundraising events before. Matt knows his way around a crankset, but has not visited the locations on the 200 mile route before.
When was the last time you rode a bike?
Last ride was on Saturday morning – about 27km around Otley Chevin.
What does your training regime for the Pinder 200 look like?
It's started but needs ramping up a bit (quite a bit actually).
How many practice miles have you put in for the Pinder 200 this year?
What will you be eating to fuel up for the big Pinder 200?
Jaffa cakes, flap jacks (tried to avoid the gels and energy bars if possible).
What's your go-to refuelling snack for a ride?
Have you ever been to the locations where you will cycle for the Pinder 200?
Parts of it but the route will be mostly all new to me.
How was the challenge of the Coast2Coast?
Day one was really tough, lots of mechanical issues, big hills and bad weather – Also the group got split up which we will try to avoid this time round. Day two was much more fun and we managed to keep together and ride in a group. Danny's ghetto blaster helped keep spirits high. Justin kept the laughs going by pretending to fall off his bike every 10 minutes.
What was your funniest moment when on the Coast2Coast?
There were one or two moments to mention. Mostly someone (Justin) getting his feet stuck in his cleats and toppling over
How much did the achievement of the Coast2Coast mean to you?
It meant a great deal to me and when an old gentleman in Bridlington came across to me at the finish line and very sincerely thanked us for what we had done I realised that it means a great deal to others as well.
Do you think your team can smash the fundraising target of £10,000?
I'm sure we will. Bring it on!