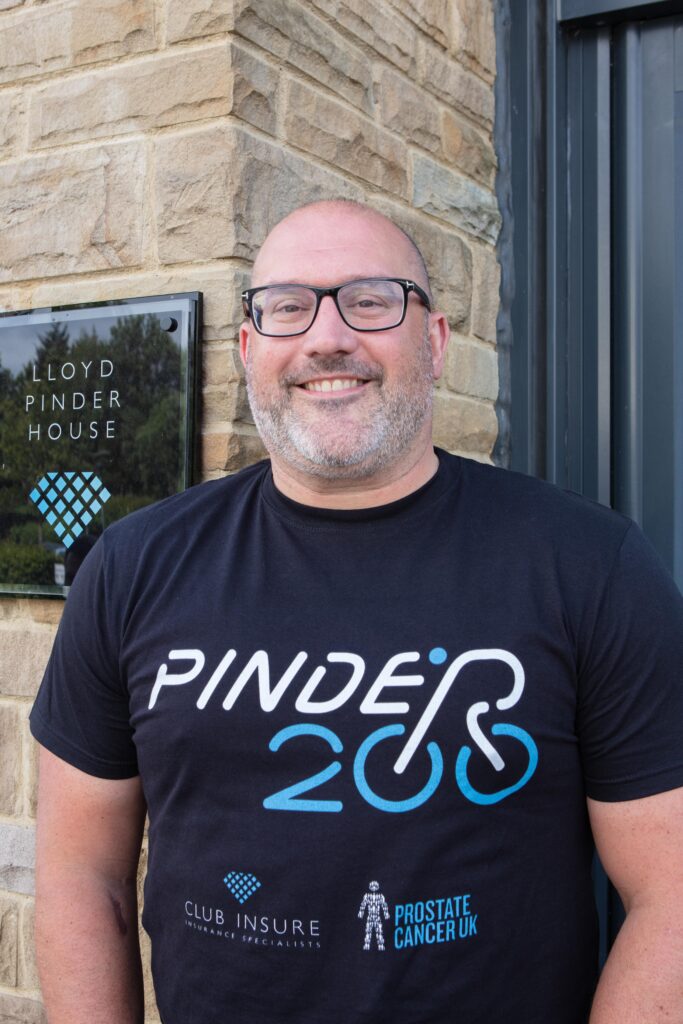 The Pinder 200 is Club Insure's fundraising challenge for 2023. The team will be raising money for Prostate Cancer UK by cycling from our new Leeds office to Sunderland's Stadium of Light in memory of Lloyd Pinder.
One such team member is Daniel Cracknell, Schemes Manager at Club Insure. Dan had a close relationship with Lloyd and is excited to be taking up the challenge. We asked Dan some quick fire questions about him, his training, and the road that lies ahead.
When was the last time you rode a bike?
I've been cycling from home regularly to help get me in the swing of things!
What does your training regime for the Pinder 200 look like?
About 50-70 miles a week currently.
How many practice miles have you put in for the Pinder 200 this year?
What will you be eating to fuel up for the big Pinder 200?
Would like to say a balanced diet but more likely beer and kebabs.
What's your go-to refuelling snack for a ride?
Have you ever been to the locations where you will cycle for the Pinder 200?
I watched the mighty Leeds beat Sunderland a few years ago at the Stadium of Light.
How was the challenge of the Coast2Coast?
It was a good challenge, very enjoyable.
What was your funniest moment when on the Coast2Coast?
Watching other riders fall at junctions when they couldn't get out of their cleats.
How much did the achievement of the Coast2Coast mean to you?
Lloyd was a close personal friend as well as a colleague so it was a challenge very close to home.
Are you looking forward to doubling your efforts for the increased challenge of the Pinder 200?
This challenge will be a bit different especially as we need to pass the magic 100 mile point on day 1 this time. But I'm sure we will smash it once again.
Do you think your team can smash the fundraising target of £10,000?