Kevin Sinfield and Club Insure talk life lessons for 2023
We were privileged to have England Rugby Defence Coach, Kevin Sinfield OBE, join us in the Club Insure offices. Kevin wanted to talk to us about the Rob Burrow Marathon and the importance of social connection. The conversation follows on from Kevin's Gallagher Premiership win last season as Leicester Tigers Defence Coach, as well as his Ultra 7 in 7.
Kevin has been awarded an OBE since we last spoke, commencing another hugely inspirational year. He has now raised £8 million for charities including the MND association, and has inspired many individuals and businesses, such as our own, to continue their fundraising efforts.
However, Kevin has had to manage change, mainly due to the intense lifestyle that comes with his new job as England Defence Coach. In our conversation, we discuss the mentality and belief required to sustain success. Kevin is a firm believer in developing winning habits, as well as the importance of strong partnerships and social connections.
We also touch on leadership, kindness, and the mark people should wish to leave upon others. These themes apply to everyone and are life lessons anyone from any walk of life can take inspiration from.
Watch the full Kevin Sinfield chat with Club Insure and Romero Insurance Brokers:
Topics
1. Managing Change: Leeds Rhinos Director to Leicester Tigers Defence Coach
Skip to 0:08
2.  Managing Momentum: How to sustain a hyper successful organisaiton, and how to manage imposter syndrome
Skip to 3:44
3. Support Leads To Success: The importance of Kevin's relationship with Steve Borthwick, and how the partnership led to an unbelievable season of success
Skip to 6:26
4. Stepping Up: Becoming England Defence Coach and continued growth
Skip to 9:17
5. Leadership: The attributes Kevin recognises in a leader, and how to become a better leader
Skio to 10:39
6. A Run For A Mate: The story of running the Ultra 7 in 7, and Kevin's standout moments
Skip to 13:28
7. The Message From The Marathons: Kevin explains his message from his fundraising achievements; the gift of giving and the importance of being a good friend
Skip to 20:49
8. Trilogies: Kevin continues to the bang the drum and highlight the importance of the MND community
Skip to 23:18
9. Running For Rob: The Rob Burrow Marathon in Leeds on the 14th May
Skip to 24:58 – And see how the Club Insure team fared at the Rob Burrow Marathon
10. Grassroots Rugby Life Lessons: The benefits of grassroots sport for communities and its life lessons for individuals
Skip to 30:06
11. Humble Hero: A hero to many but not one for individual awards, Kevin talks about who he's thankful for
Skip to 32:50
12. The Next Generation: Kevin is a role-model to many, but none more than his two sons, Sam and Jack
Skip to 36:10
Because Kevin is our hero, we finish our discussion but asking Kevin who his heroes are? He lists Rob Burrow, his friend and teammate; Lindsey Burrow, Yorkshire woman of the year for 2023; his Mum and Dad; his wife Jayne; and his close friends. He also lists who he is thankful for; including Justin, Simon and the team at the Romero Group and Club Insure, as well as Leeds Rhinos who continue to support him.
"Connection and interactions – Don't forget how important they are. I would suggest that for 99% of the population their best moments are with other people. That's why friends and family are so important."
Thank you very much to Kevin for taking the time to visit us and talk openly about his past year and future outlook. Club Insure wishes him all the best for both his career and fundraising efforts.
Want more Kevin Sinfield?…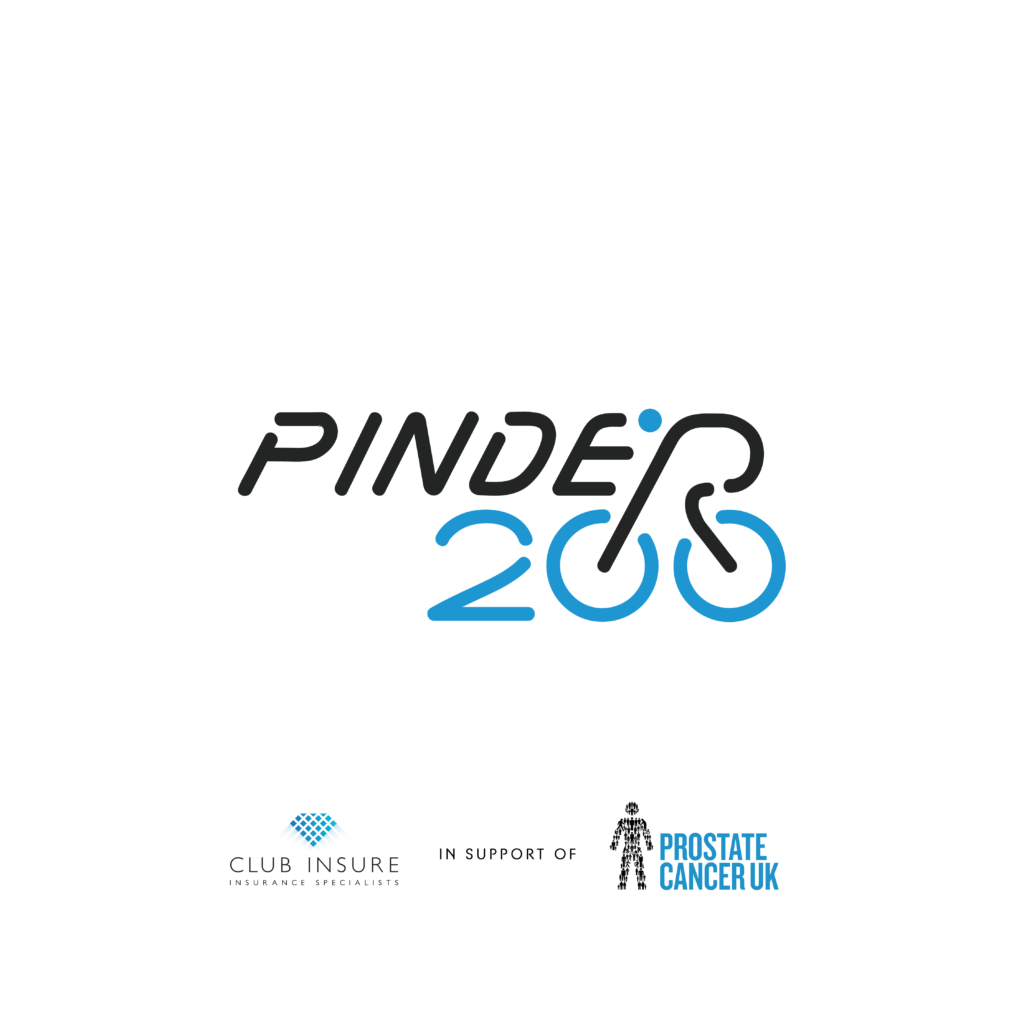 Our friend and partner Kevin Sinfield recently stopped in to wish our #Pinder200 riders good luck on their mammoth challenge. He also offers some essential tips to our riders, learned from his marathon fundraising experiences.