Running The Rob Burrow Marathon, by the Club Insure team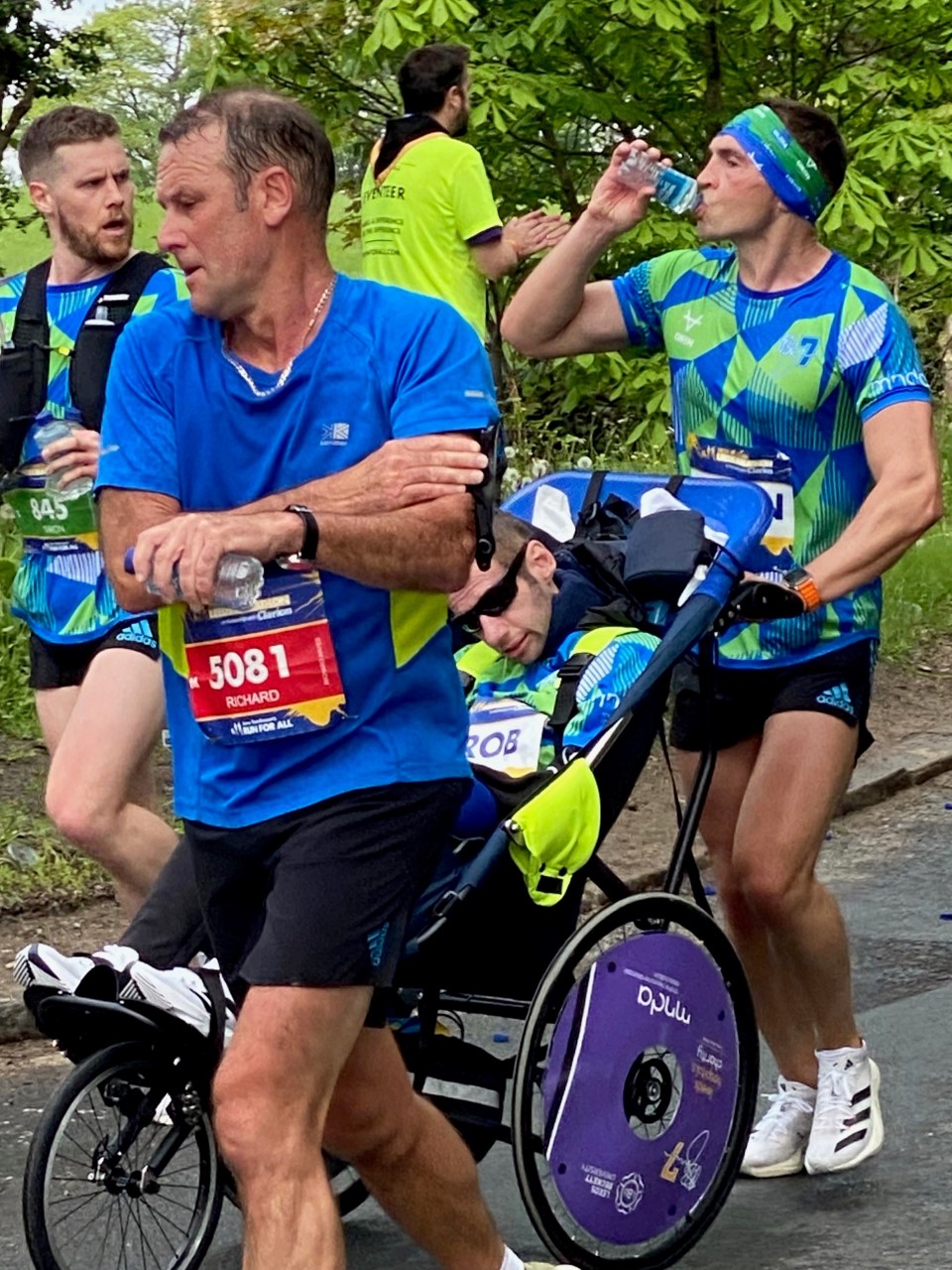 Thousand of runners this weekend took part in the first ever Rob Burrow Marathon. 26 miles of Leeds countryside and suburbs were transformed in honour of the Leeds Rhinos legend. Rhinos teammate and Club Insure partner, Kevin Sinfield dubbed the event a "celebration of friendship" before carrying his friend Rob over the finish line in emotional scenes, making nation-wide news.
The marathon raised funds for The Rob Burrow Centre for Motor Neurone Disease Appeal, and the Leeds Hospital Charity, among other causes. The fight against MND has been led by Kevin Sinfield since his 7 in 7 marathon challenge in 2020 – and having already raised £8 million, it was Leeds' opportunity to show their support.
Hear Kevin Sinfield discuss setting up the Rob Burrow Marathon here
A showcase of Yorkshire, the marathon featured the iconic Parkinson steps, Otley market, Golden Acre Park, and Headingly Stadium. Serenaded by the Leeds Philharmonic Chorus; cheered by huge crowds, the marathon was a festival of running the like Leeds had not seen before. More than 12,000 people signed up to take part in the marathon and half-marathon – including members of the Club Insure team.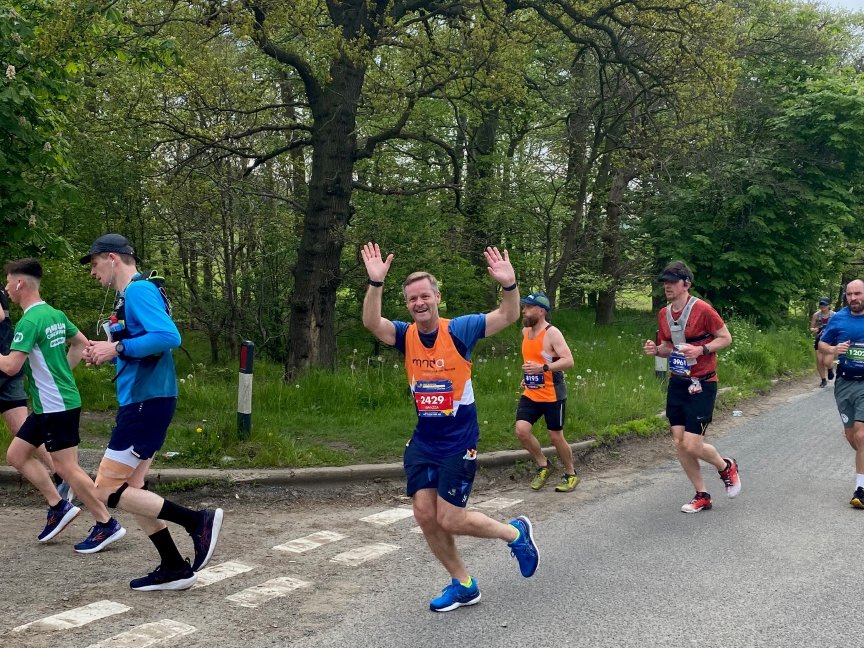 In celebration and as a show of support of our partner Kevin Sinfield and the fight against MND, the Club Insure team signed up and ran the Rob Burrow Marathon. Many more of us attended the event, cheering on friends and family among the runners.

I asked our team about their experience at the Rob Burrow Marathon – here's what they had to say:
"To take part in such an emotional and well supported event will stay with me for ever.

The final sight of Kevin Sinfield carrying his friend over the finish line was incredible and a beautiful moment. Out of adversity we have people like Kevin and Rob who make the world a special place.

Hats off to them and everyone who played their part."

– Justin Romero-Trigo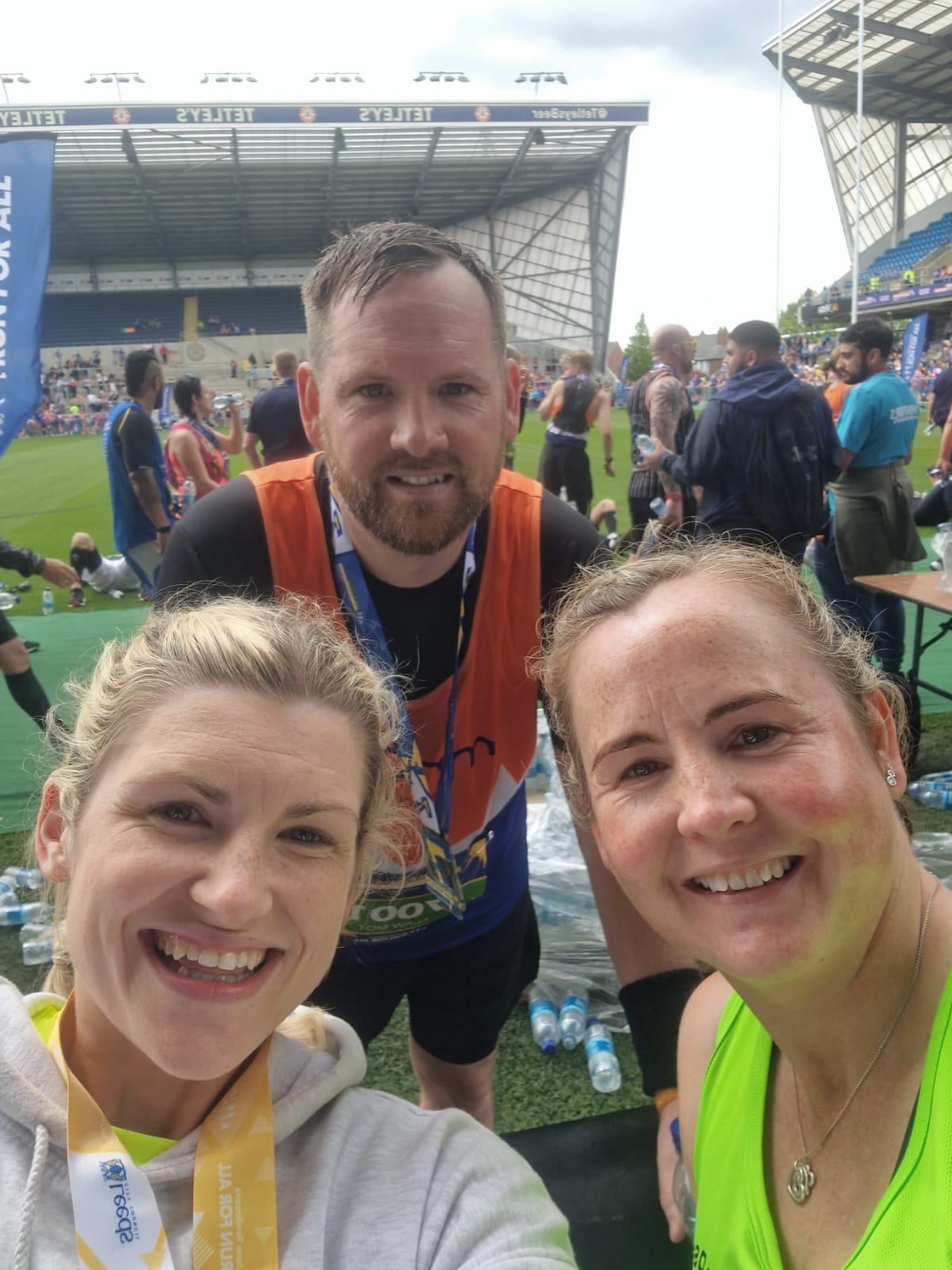 "I did the half marathon on Sunday what a day and what an experience, my run was hard enough in the heat so I have even more admiration for the full marathon runners.

The route was tough but the support from all the people of Leeds throughout was amazing. Seeing all the other runners come over the finish line in such tough conditions was inspiring.

I was in the Stadium when Kevin Sinfield carried Rob over the finish line – what an emotional moment that was, he's such a legend."

– Lois Curtis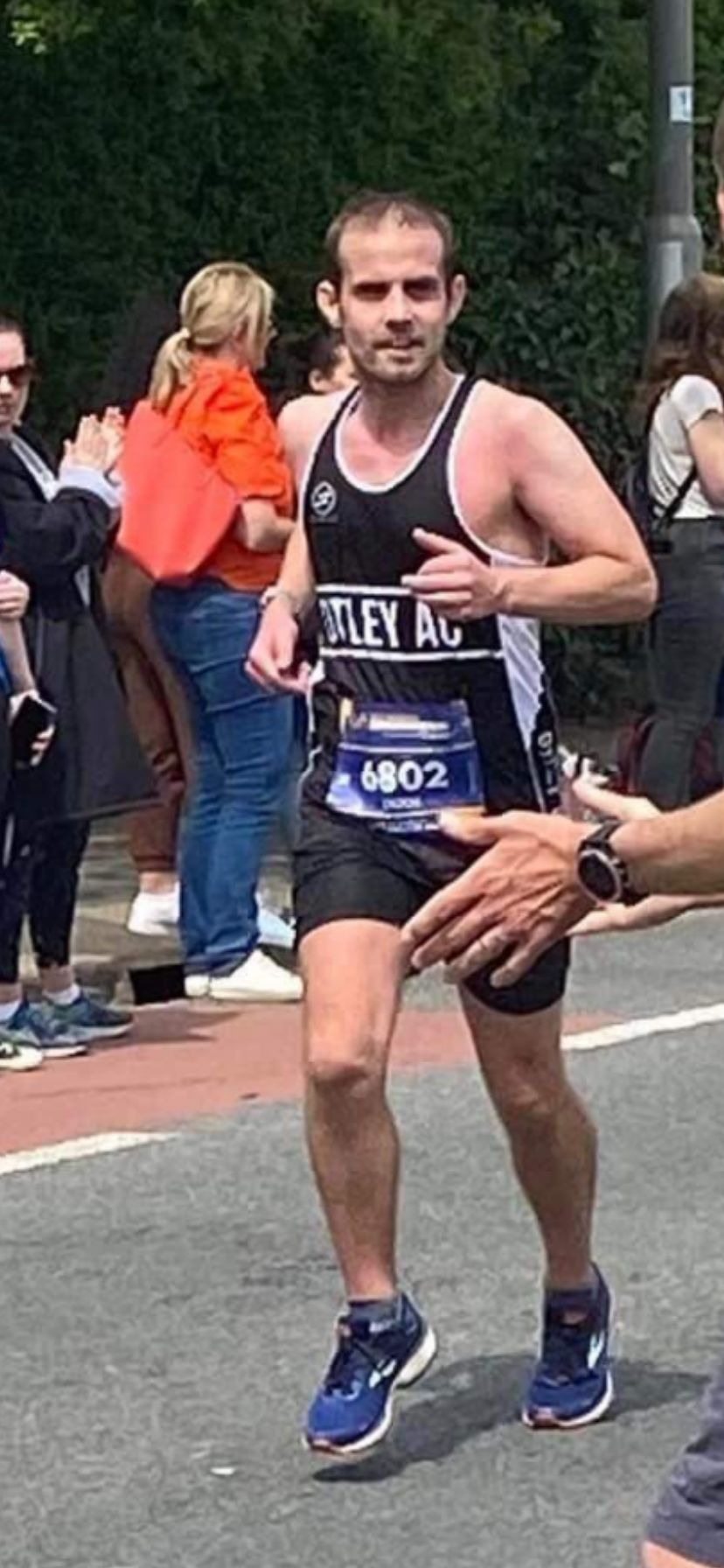 "As soon as the Leeds Marathon was announced, it was a race I knew wanted to be a part of due to a mixture of the inspirational story of Kevin and Rob, the course, and the fact I would be running through my hometown.

Before the race there was a great atmosphere and when Kevin and Rob came through the runners to the start line, a massive cheer went up adding to atmosphere.

Once the race got going the streets were flooded with people and the crowds were cheering loud. The course was fantastic – running through Otley was a personal highlight for me. Leeds Road, a hill I have run up many times, never felt as long as it did on that day. The crowds in Bramhope and Adel were again amazing and they really helped me get through the last 6 miles.

Finishing off in the stadium was a perfect end to a fantastic race. I managed to meet up with Toni and we watched Kevin and Rob cross the line which is a moment I will never forget.

Well done to all the runners from Romero who complete the Half and Full marathon."

– Tom Midgley
"The Rob Burrow Marathon was brutal! No amount of training prepared me for the hill coming out of Otley at 17 miles. I have had to devise alternative driving routes to avoid ever seeing that hill again!

That, and othe rmore postive thngs made the day very memorable. The crowds were overwhelming, I don't know what the estimated number was but they lined the streets across much of the route and they were a genuine inspiration. But the highlight was (Sir) Kevin Sinfield pushing Rob round the whole course. They were going much quicker than me but as they had to stop a few times for adjustments, they ended up running past me three or four times, I always knew they were coming up behind because the cheers intensified, and I knew that wasn't for me! Kev's impromptu act at the finish line to carry his friend across the line was touching and pure class.

Inspired by them both I ran in support of MND and pleased to confirm I have raised over £1,000 to date. Many thanks to those from Romero who kindly sponsored me, it is much appreciated."

– Ian Grasby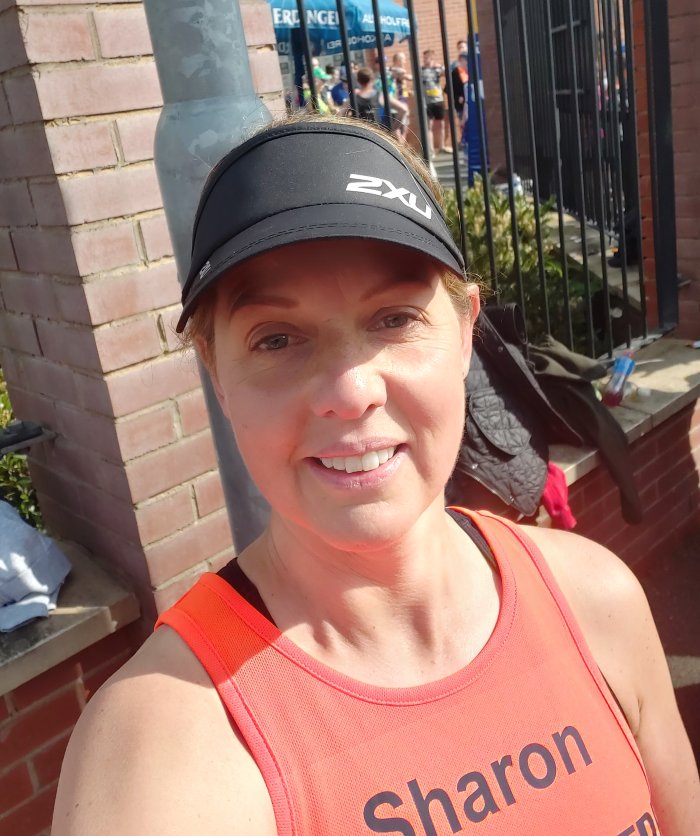 "What an amazing experience, although it was a very tough course, and the heat didn't help. The supporters were amazing! Well done to all who took part."

– Sharon Elms
"Twas a glorious Leeds summer's day – I was one of an intrepid band of Club Insure employees to take to the streets in support of the Rob Burrow Leeds Marathon 2023. Brimming with carb gels, ibuprofen and positivity we all made it round what was a punishing course in unexpectedly high temperatures, still with smiles on our faces and gallons of lactic acid coursing through our lower regions.

As a great many signs en route said, quite rightly: "pain is just the French for bread" – and, when I heard a great surging cheer rushing towards me from a mile away, following every step of Kevin Sinfield pushing Rob Burrow's wheelchair, all thoughts of one's own discomfort paled into insignificance.

Larkin once said "what will survive of us is love", and he was right – long after the pain in my foot disappears I will carry that image of one friend looking out for another for a very long time indeed."

– Stuart Dobbins
"I was there spectating and it was incredible. The marathon was emotional, inspiring and had such an amazing atmosphere!"

– Ashleigh Turner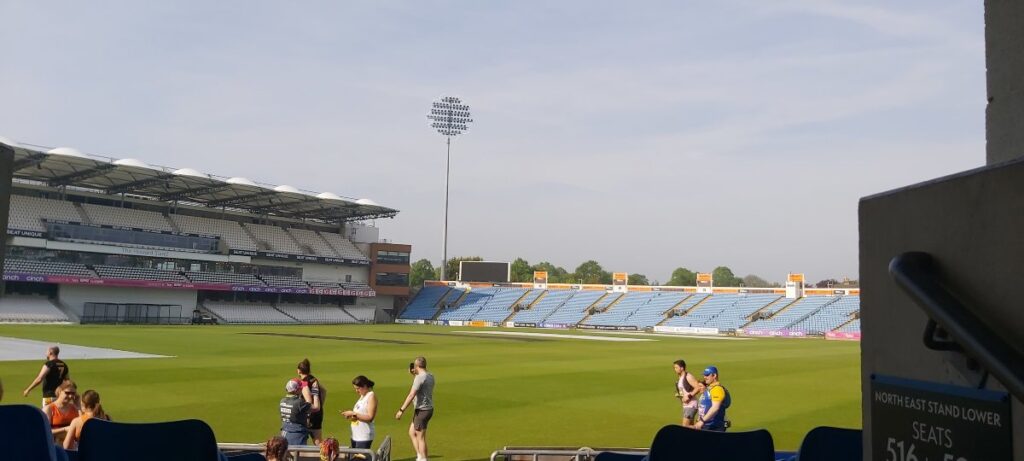 Kevin Sinfield on Starting the Rob Burrow Marathon
"It was a dream of mine to do a mass participation event, together, in Rob's name, for the MND association… And actually – The power of ten thousand people all raising £100 is a lot easier than a team of ten trying to raise a million."
Club Insure sat down with Kevin Sinfield in May to talk about his recent fundraising achievements and sporting acheivements with Leciester Tigers and England Rugby. Here is an excerpt where Kevin discusses the formation of the Rob Burrow Marathon and it's importance for the city.
The Club Insure team will be raising money for Prostate Cancer UK by cycling from our new Leeds office to Sunderland's Stadium of Light. Fundraising throughout the year, the team's goal will be to raise £10,000 for the fantastic charity, Prostate Cancer UK
Our friend and partner Kevin Sinfield recently stopped in to wish our #Pinder200 riders good luck on their mammoth challenge. He also offers some essential tips to our riders, learned from his marathon fundraising experiences.