Why have Clubs chosen to renew with us?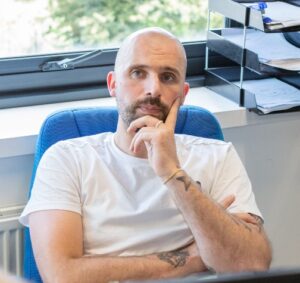 – Nick Howell, Club Insure Business Development Executive
"We understand the current difficulties with renewals. The hard market, increased rates and inflation have severely affected premiums. Many clubs are worried for their finances; a hike to insurance premiums is a resentful expense. With the cost of living crisis and cost of equipment replacement, clubs are needing to save money. Clubs are now resorting to shopping around, looking at alternative brokers, or potentially reducing cover."
"We are dedicated to providing substantial benefits alongside your premiums. At Club Insure, our aim is to keep premiums under control without reducing cover too far and leaving your club exposed and underinsured. We allocate each club a dedicated handler to walk through the process of switching brokers and follow up on any requests."
"We have a range of resources available, allowing clubs to improve their security and avoid claims. If a claim is made, our one of a kind in-house claims team is on hand to rapidly respond. These subsidiary benefits need to be factored into Club Insure's premium, confirming we are the most popular broker for sports and social clubs in the country."
"So if you are looking for a new broker, look no further. At Club Insure we pride ourselves on providing the ultimate customer service, delivering ideal financial solutions for all our clients."
Still to be convinced?
Check out what our customers who have made the recent switch have had to say below…
I was initially contacted by Nick at Club Insure who's approach I found very friendly and unassuming. He explained how Club Insure's policy would benefit us and where previous coverage could fall short, I found the whole meeting extremely useful and informative. When we got our full quote back I was really impressed with the coverage levels and the fact that we had made a substantial saving – money that, in these times, is far better spent on other things for our club. We have unfortunately also had to make a claim this year for storm damage and I cannot express how happy I was with the service received. All in all, I've been extremely impressed with our experience of Club Insure and would be more than happy to recommend them to anyone. I have been nothing but impressed with Club Insure's overall service.
I found Club Insure's initial approach friendly and informative. The meeting with Kingsley was extremely useful and his knowledge of the sector was obvious to see and very reassuring. After such a positive start I was hoping they could follow up off the back of the meeting and deliver competitive terms, not just with regards price but cover too and I was not disappointed. It's nice to be with a broker I have full confidence in and trust – I would recommend Club Insure to anyone wanting to better their insurance terms, its very obvious to me why they look after so many across the UK.
As a new customer to Club Insure in the last year I can only speak from my experience so far, which is nothing but great. Not only did we feel confident that the coverage was exactly what we needed but Club Insure were also able to make us a significant and welcome saving on what we had been paying previously. Great service all round and the right cover at a fantastic price. I would be happy to recommend getting an alternative quote from Club Insure to anyone who wants to better their club's insurance.
I spoke with Nick at Club Insure and within 48 hours his colleague James met with myself and our secretary at our club. The meeting was of great use, James' 20+ years of knowledge and experience in this sector was clear to see. This is the first time a broker has physically visited us at the club and if your broker hasn't been out to see you I would recommend you take advantage of Club Insurer's no obligation face to face review. By the end of that week I was then in possession of a quote that not only saved us a considerable amount of money but I have peace of mind we are covered correctly. Professional, knowledgeable and all round brilliant service, I would recommend Club Insure to anyone.
We became a client of Club Insure mainly because of the fact they offer a no obligation face to face review on site at your club, something we found incredibly useful. Kingsley's expertise was invaluable and this was proven when we had to make a claim only a few months later due to damage to our side screens – something that would not have been covered with our previous broker's package. It's one thing being covered and another thing claiming with a lot of brokers, however our claim was acknowledged immediately and dealt with in an impeccable time frame with no hold ups and hidden clauses. The claim was paid and we were extremely impressed with the whole process. If its correct coverage and expertise in the sector you are looking for then look no further than Club Insure.
Having been with my previous broker for a number of years unfortunately he left his position and I was therefore in need of a new broker for our golf club. Previously the relationship between my broker and I had been based on trust, service level, knowledge and the correct cover. After my first meeting with Kingsley I was comfortable I had found the right replacement. Kingsley took a great interest in the finer details and really went above and beyond in understanding our wants and needs and then came up with the goods in terms of coverage and costs. I'm confident in saying I believe I can see myself remaining with Club Insure for years to come.
This was my first experience of gaining alternatives for our club's insurance and I thought it might be an arduous task. However, having held a meeting with my original broker I then met with James Concar from Club Insure and within a few minutes it became clear to me that James's knowledge of club insurance was far superior to that of my now old broker. He also made things extremely straight forward yet didn't miss one detail. From my first conversation over the telephone through to accepting their quote and beyond I have found Club Insure to be everything you want from a club specific broker and would recommend allowing them to quote for your club when renewal falls.
Having used Club Insure as my broker at my former club, when renewal fell this year, I didn't hesitate in asking them to quote again. I can highly recommend Club Insure and Kingsley Melville, as indeed I have already to many other Golf Clubs in our region. They have always been very friendly, professional and knowledgeable and I'm confident our insurance is in the very best hands.
We have been with Club Insure for just over a year now and I have to say we couldn't be happier with their service. There were a few different factors as to why we went with them originally, those being price, coverage and just the overriding feeling of trust – trusting that we were covered correctly and with industry experts. Our renewal with them that could not have been more straightforward and simple. I'd gladly recommend Club Insure to other Community Venues.
I'm really happy to recommend Club Insure to other Social Club. The offer of a no obligation, face to face review at the club with an industry expert is a no-brainer. Add to that an all-round better cover package that is bespoke to Social Clubs and a more competitive premium, what's not to like? Especially when costs are going up across the board. I have been nothing but impressed with Club Insures overall service.
I can only say good things of our experience so far with Club Insure and the staff in the business. Although Club Insure's premium was slightly more than we had paid in previous years, we were confident after Kingsley had initiated re-evaluations of certain things that we as a club agreed needed addressing, that our coverage was much more tailored to our club and we had peace of mind the coverage was absolutely spot on. From my experience so far with Club Insure I'm extremely confident we are in the best place we have been for years when it comes to our insurance and would highly recommend Club Insure to all other Golf Clubs.
How to get started switching Club Insurance brokers...
Whether you want to switch today or you'd like to explore your options through some alternative, or you're just curious about what Club Insure can provide; call us on 0344 488 9204.
Talk to us about your cover, recent claims or risks you feel need addressing and our expert handlers will be able to provide peace of mind.
Busy?… Leave your details with us and we'll get back to schedule a call for when you are available to talk.