The risks to sports clubs when putting up christmas lights
An example of where Christmas lights can go wrong is a fire in Wiltshire where faulty wiring caused devastating damage. The Birdport Fire Department said after the event, for us to follow electrical safety guidance, never overload your sockets and fit working smoke detectors.
The dangers of Christmas lights are prevalent, but will they affect insurance in real terms? Indoor decorations and rooftop lights are additions which require considerations before being put up. Whether it's for the whole of the Christmas season or for a specific event, insurance needs to be considered – because more than likely your club's decorations will affect your insurance.
We answer your questions on Christmas lights insurance for Sports and social clubs: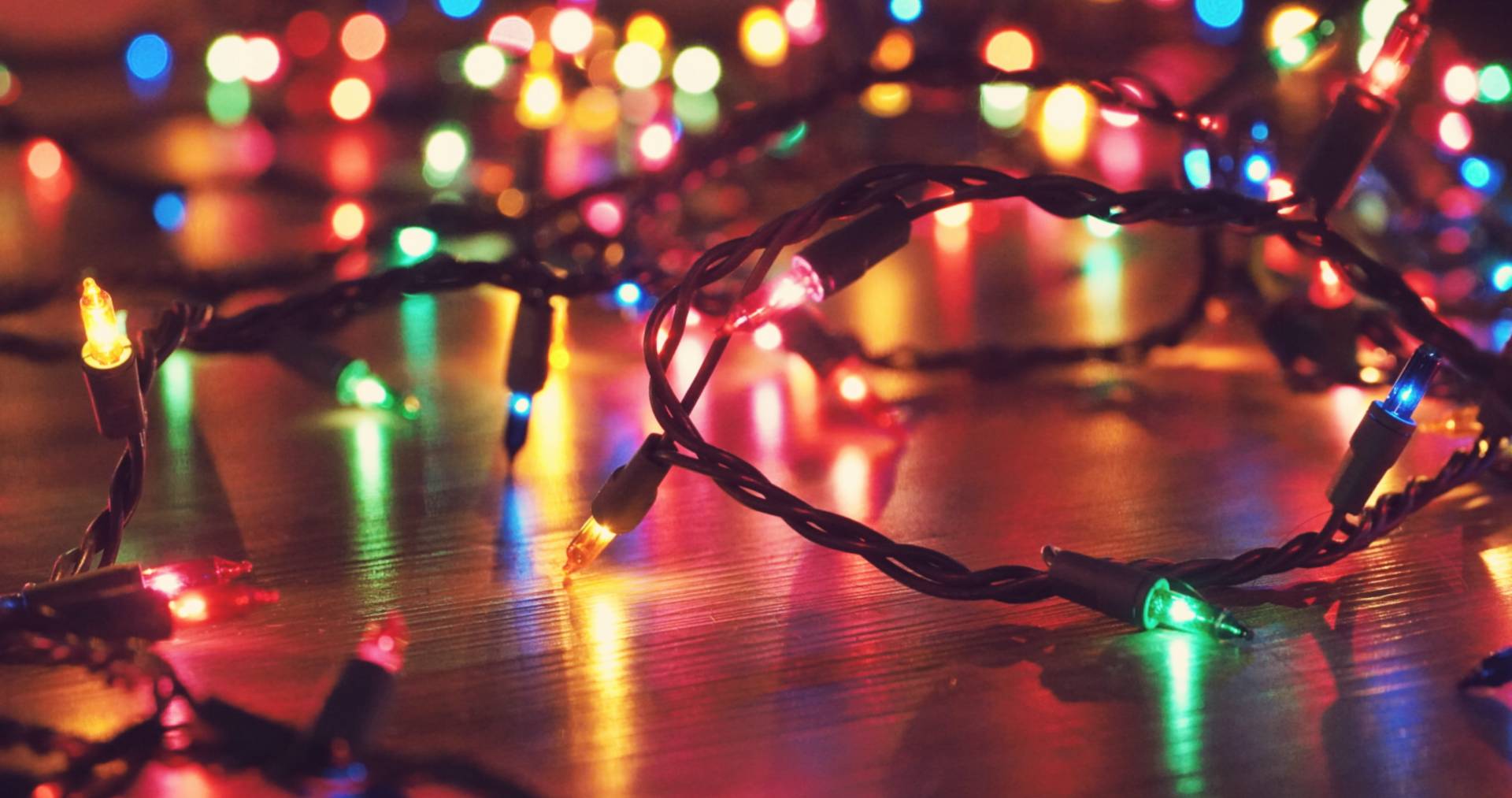 Will Christmas decorations affect my contents insurance?
Extra decorations will not invalidate your business insurance, however to remain fully covered, it may require a religious festival increase. This extra insurance will raise your insured value for a number of days.
Christmas lights and decorations can range into the thousands of pounds all together, affecting your building and contents valuation drastically. If there was a fire or flood, it could leave thousands of pounds unaccounted for. Ensure all your equipment gets insured and your club is not underinsured.
The solution to knowing if alterations to your contents insurance is required, contact your broker. Layout the details of your Christmas decorations to Club Insure and we will be able to advise as to whether a policy update is required.
What are the rules around Christmas lights in public areas?
When installing and using any lights, it is important to ensure the safety of the public and staff. Your public liability insurance needs to be amended, including risk assessments for your new Christmas décor.
If you want to decorate neighbouring premises as well n your town or village, you'll need a license. Christmas lights license is the same as seeking decorative consent, and will require you to contact your local council. It is recommended to give the council up to 4 weeks for an application to be processed. Applicants should look to apply for a Christmas Lights Licence between October and November. A license will not be needed for your own property though.
Decorative lighting must be labelled and have product information available. Vegetation cannot be used to support electrical equipment, i.e. trees, bushes. Wind will easily dislodge electrics and are made up of combustible material. Temporary lighting is limited to a time constraint of 90 days without being assessed or replaced, because the longer lights stay up the more likely these lights will become damaged, leading to fire and shock hazards.
Ensure your lighting and decorations are properly risk assessed; any potential claim will be expensive. Make sure you have a risk assessment in place and have informed your broker of any new areas which could pose increased risks.
Furthermore, the rules on when its socially acceptable to leave the lights up, January 6th is the accepted date, any longer and businesses should just be seen a negligent.
Can my business keep Christmas lights on at night?
The answer is Yes as long as they are not so bright as to cause disruption, be that on the road or in residential areas. You may receive complaints and ultimately a cease and desist letter, under "statutory nuisance", if sleep patterns are interrupted. Bright distracting lights can cause problems on roads at night, so be aware of this before considering keeping the lights on near busy roads.
It's the expense to your club which may be the greatest concern. According to Creditfix's Christmas Lights Calculator, costs of running lights can vary greatly; a string of 200 LED fairy lights would expect to increase club bills by 12p per six hours, whereas a Santa rope light archway for the same time would be £6.08. Equating to more than £188 per month, clubs need to factor these costs into their accounts. Ultimately keeping the lights on at night is a costly choice.
Can the weather affect my Christmas lights insurance?
Winter weather causes many problems for clubs, and large Christmas rooftop decorations only exasperate these. Ensure your inflatables and wiring are fastened down effectively. Ensure they are suitably waterproof, a weatherproof gasket may be required to lock out water. Higher quality products are less likely to break or causes fires.
The AA have cold weather advice on how to take care of your property; proper insulation, protecting your boiler and keep warm. We've also offered advice on icy conditions and how to mitigate the dangers.
Do I need more insurance for a Christmas event at my club?
Christmas parties or markets will increase the risks present at your club. Your club's capacity could be more than average when running events, and risks to the public, staff and volunteers need to be addressed. Your club may not be automatically covered by standard insurance when running a Christmas event.
An extra bump to your insurance can be provided by Christmas event insurance from Insure Our Event. Perfect from temporary events over a few days to one day parties, Christmas event insurance will increase your policy amount, ensuring you are extra protected. Increases to public liability cover, employers' liability cover should be considered, as should insurance for any hired equipment. If your event is cancelled then Christmas event cancellation insurance will cover the costs.
If you plan to use fireworks, extra event insurance is recommended. Also for expensive gifts on the premises and stock increase, temporary insurance is necessary. Read Insure Our Event's information on Christmas event insurance and talk to your broker.