Good Luck to Kevin Sinfield at the World Cup
Club Insure's friend and partner Kevin Sinfield will be at the Rugby World Cup as England Defence Coach. Kevin Sinfield has been a great fend to club insure, and our partner since 2021, where he was Sporting Director at Leeds Rhinos. We've supported him through his move to union, and all of his incredible fundraising achievements, including the 7 in 7, extra mile and ultramarathons.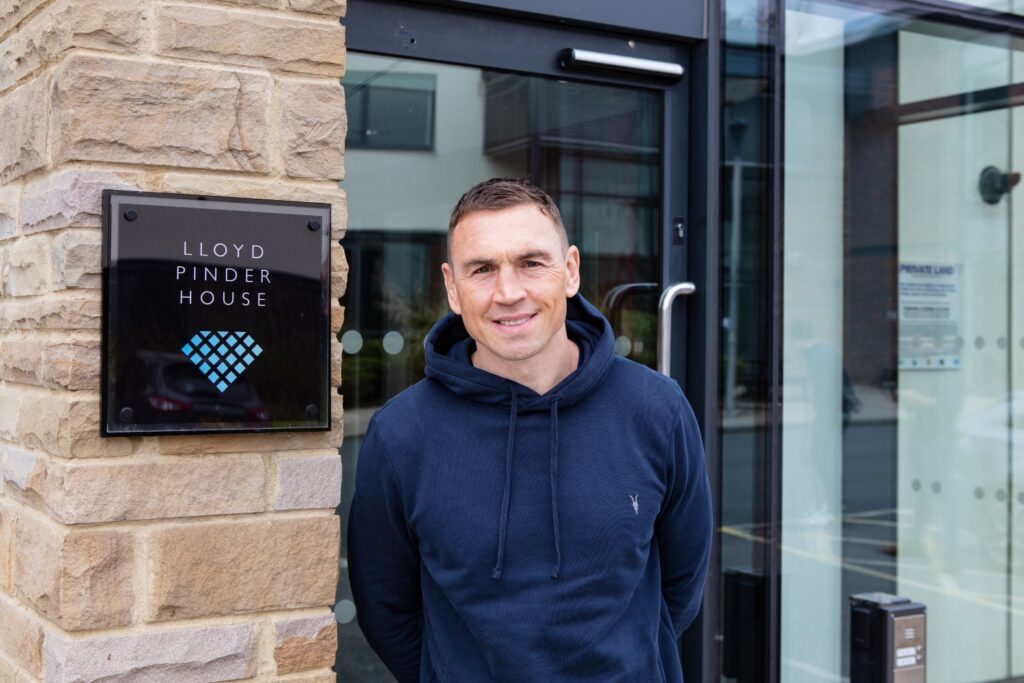 See Kevin Sinfield's partnership with Club Insure
For sports and social clubs, the rugby world cup provides and excellent opportunity to bank and grow. Here is everything clubs need to know about the rugby world cup:
When is the rugby world cup?
The rugby world cup occurs every four years. The rugby world cup is held over seven weeks, starts on 8th September and the final is on 28th October 2023.
Who is hosting the rugby world cup?
France are the hosts, but instead of hopping the channel and visiting, you will be able to stream the matches at your club.
How to watch the rugby world cup?
The games will be streamed on ITV and S4C, so any club with a TV license should be able to watch the majority of the matches.
Which teams to look out for?
The teams to look out for and favourites to win the tournament are; Ireland, defending champions South Africa, France and New Zealand. These are, in that order, the top-ranked teams in the world, and behind them Australia, Argentina, Wales and Scotland are all established forces in the game.
Games including these teams will be the most popular for viewers, notwithstanding those of England, who, after a difficult test series, will be looking to show up, hit straps, and win the whole tournament. Sports and social clubs planning on displaying the tournament should look at when England and the home nations are playing and advertise a rugby world cup event.
Everything you need to prepare before hosting a Rugby World Cup Event:
Overcrowding Management
If your showing the rugby world cup or holding an event, your event could very easily become overcrowded. Ensure you do not exceed the capacity of your venue. Be prepared by clearing space for walking lanes, offering outdoor seating, and perhaps ticketing your event.
Security
Sport, alcohol and competition can result in poor behaviour. An increase of guests to your premises can also pose security threats. Keep everything safe and secure with CCTV and signs showing there are cameras in operation.
Glass
Pint glasses and other glass where is not recommended when showing the World Cup. These can very easily be broken by guests, during celebrations and during difficult periods, and especially during busy England games. Instead, use Polypropylene glasses to minimise the danger from broken glass.
If you decide to allow bottles, make sure that they are cleared regularly and that any spills or breakages are dealt with immediately due to the higher risk of injury to patrons.
Managing nuisance to locals
It's your obligation as the licensee to make sure that there is minimal nuisance to local residents during the games and afterwards as people make their way home.
Organise with taxi companies to ensure transportation is available for patrons. This will help to reduce risk of incident.
Food and Drink
Clubhouses may want to stock up on food and drinks before the game, ensuring businesses can maximise their take during the event.
Rugby World Cup Event Insurance
With added capacity comes added risk, and you may not be covered under your existing policy terms if you hold an event. Please contact your account handler at Club Insure to
When is the first England Rugby Game of the Rugby World Cup
The first game is:
England vs Argentina – September 9th 2023 at 20:00
And then the following games are:
England vs Japan – September 17th 2023 at 20:00
England vs Chile – September 23rd 2023 at 16:45
England vs Samoa – September 7th October at 16:45