Club Insure partners with Romero Group Charitable Fund, much to the delight of our two lucky winners.
The latest grant giving campaign by the Romero Group Charitable Fund was open to applications from sports clubs and community centres. The fund aimed to support community projects, benefiting grassroots sport and local infrastructure. The monetary award had a stipulation that it must be used to advance a project the club are currently running or planning to run involving the advancement of grassroots sport.
After excellent applications, Holywell Town FC in north Wales and Lydney RFC near Gloucester were our worthy winners, awarded £2,000 and £1,000 respectively.
Account Executive, Suzanne Burrows, arrived to present the awards to the clubs and discuss a little but about their facilities and the great work they are doing for their communities. We asked the clubs to tell us about where they are planning to implement the fund and how it will be of use.
Holywell Town FC
Welsh club Holywell Town FC, known as the Wellman, are an established not-for-profit organisation, formed in 1947, and have a first team in the Cymru North league. The recent NewFA Cup final winners have strong ties to the community and have been looking to improve their facilities for some time. With a growing fan base and continues sporting success, the team have set out on multiple projects over the last couple years to improve their sports offering.
When asked about their project they commented:
"The wider community and businesses have been very supportive of Holywell Town FC. We are a self-funded club that relies upon support from sponsors, ticket sales, and fundraising events as do the majority of grassroots sports clubs."

"Thanks to a dedicated group of volunteers, the teams play on our Halkyn Road pitch, which is the sole remaining grass pitch in our town. As well as the senior team, the club's Under 19's development team play home games here, our Junior and Youth Teams – totalling 180 children from age 6 upwards – also have access to the pitch and other facilities. Flintshire School Boys, and Flintshire School Girls, play their home games here, as well as the facility being used by Flintshire Junior Football League for their finals days."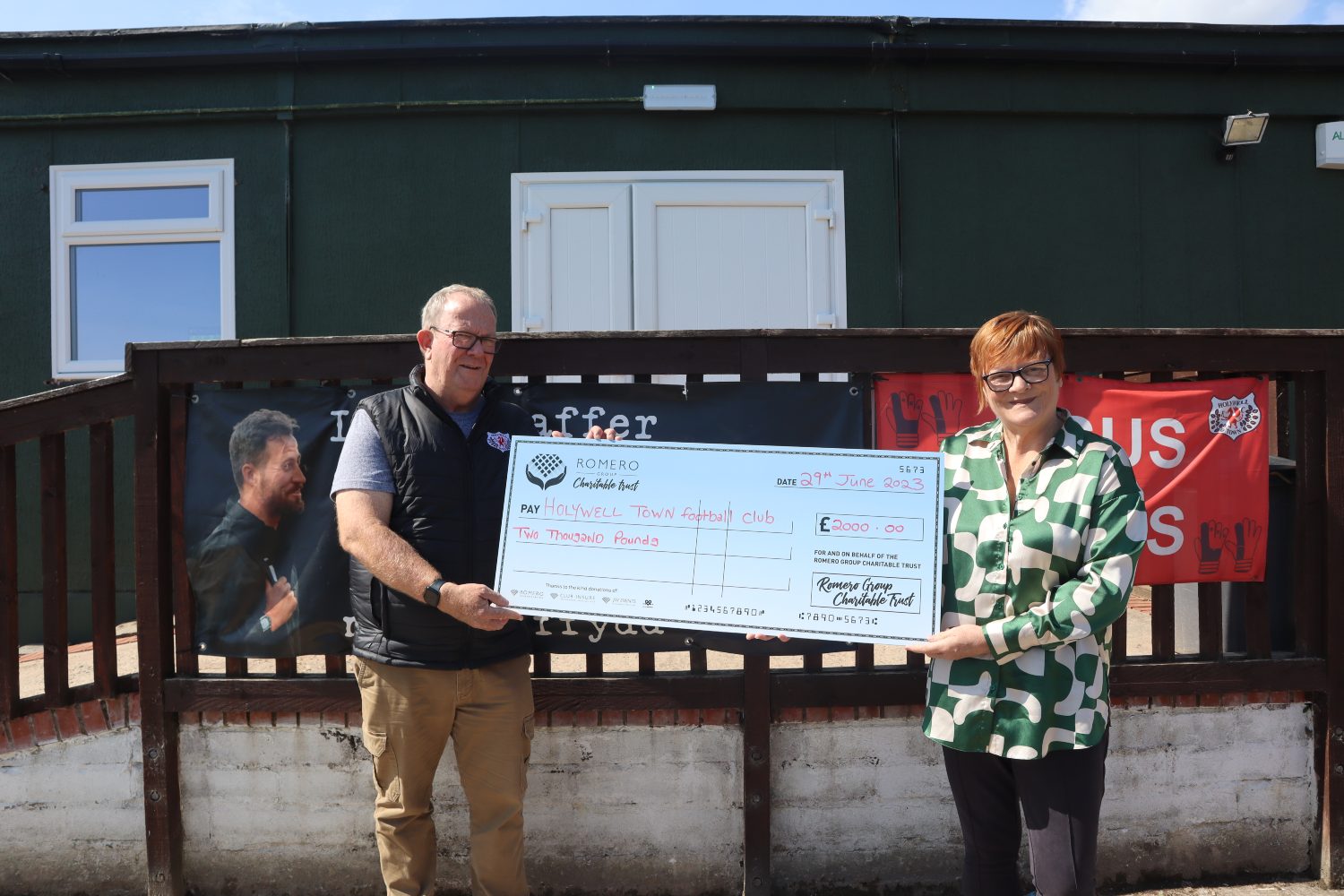 Lydney RFC
The rugby and football club Lydney RFC are a Gloucestershire club with ties to New Zealand. The club has helped the facilitate the growth of international talent, each hailing from Lydney, a small town of only 10,000 populates.
Within their application, Lydney RFC noted:
"As a rugby club we offer our facilities to the whole community for any sporting activities. Although we have 3 changing rooms we are unable to provide a secure area for Ladies, girls and juniors when the other changing rooms are in use. We have a right to provide a duty of care for these groups so have therefore commenced a project to build a separate secure changing building.
Lydney confirmed the Romero Group Charitable Fund grant will be used toward this project, to fit out the new changing rooms.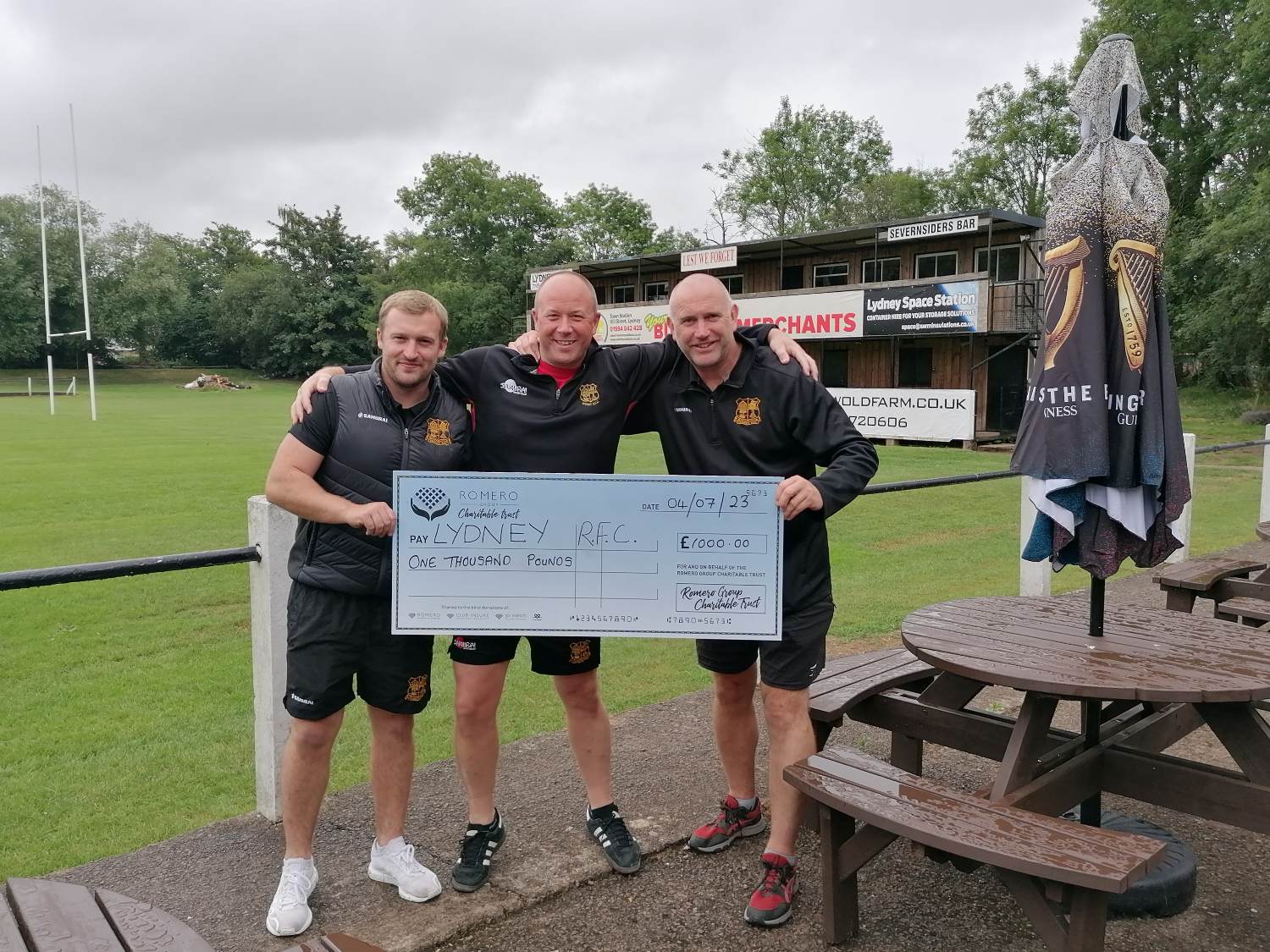 Why did we partner with Romero Charitable Group to offer funding and grants for grassroots projects?
Simply because we are passionate about grassroots sport and building strong local relationships. Grassroots sport is incredibly beneficial for individuals and the nation as a whole.
With 20 years' experience supporting and insuring the sport and social club industry, we've seen the wide range of difficulties clubs can face. However these past few years, with the pandemic, inflation and cost of living crisis, longstanding clubs are really struggling to stay financially afloat, least of all create new facilities.
We believe clubs should use grant funds to better their offering and continue facilitating those all important connections within communities. If any organisation deserves a break right now, sports clubs and community centres top the list.
How to apply for Sports Club funding and grants?
Keep up to date on the Romero Group Charitable Fund, and see if our next project grant applies to your organisation.
The best way to stay up to date is to follow Club Insure on our social platforms.