written by Charlie Hinnells
How to run an effective Grassroots Pre-season
With the football season behind us, the next few weeks will see all the football clubs across the country from the premier league to grassroots start their pre-season in hopes of success in the upcoming season.
Pre-season is one of the most important parts of the footballing season as it can help bring teams up to a competitive level before the season actually begins. A good pre-season can give clubs a great chance at doing well in their league.
But how do you have a good pre-season and how do you get the best out of your players?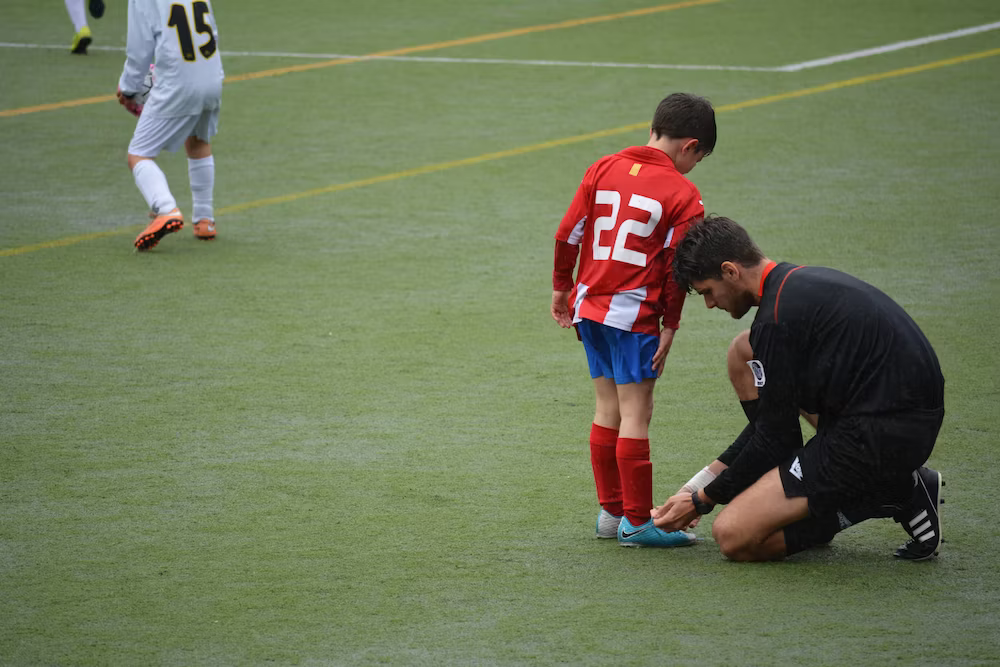 What are the key dates in grassroots football?
Pre-season tends to begin around June/July for amateur clubs but can start even earlier for top-level teams. The reason for pre-season in June/July is to be prepared just in time for the start of the season which is usually in August, with leagues like the northern premier division (7th tier) and the southern league division one south (8th tier) letting their teams start their 2022/23 campaign on August 13th along with many other leagues.
However, for youth grassroots, pre-season may run into August as they tend to start their season in September. Just before pre-season clubs will be getting things done like meeting league requirements and regulations by doing things like securing a home pitch, registering players and providing evidence that they have adequate insurance in place.
What should grassroots coaches focus on in pre-season?
There are many things that a coach can focus on at the beginning of pre-season, one of these is building the squad depth. This is a really good way to either improve the team's starting 11 or provide a good backup for potential injuries which can help the team be more competitive. Clubs do this is by having open training sessions during pre-season. This then allows coaches to have a look at some new options for the team.
Another focus of a coach should be integrating new players. This can help new players gel with teammates quicker which can show to be beneficial on the pitch as it can improve things like communication between players. This can be done by simply mixing players up for drills and using drills that require a lot of communication.
Fitness is also a key focus in pre-season as it is fundamental for a good player and can be improved by doing training sessions based around cardio and making them more intense over time – Nathan Cookson, the current manager at Basingstoke Town Women, said "When we first start with fitness, we like to use a ball as much as possible so players can build up their fitness, almost without realising, while getting touches in too. We then go into more fitness-based sessions, without the ball.". Getting players match-ready is also incredibly important. This just basically pulls the last two points together. Coaches can also let the team know what the aims are for the season and what they expect of their players.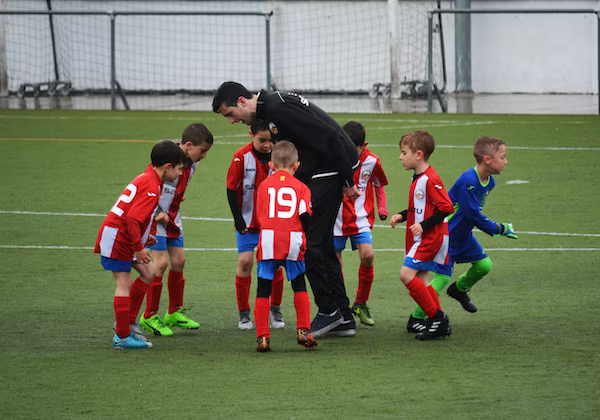 What drills should coaches use in grassroots pre-season?
There are many drills that coaches may decide to use throughout the season but there are some specific areas coaches may want to focus their drills at when it comes to pre-season. As much as people say that pre-season has changed over the years and shifted away from 'beasting' the player's fitness is still a large part of pre-season especially for grassroots teams because professional clubs will expect their players to stay fit while not training, but grassroots players usually don't go out of there way to train without the club.
Therefore, fitness-based drills would be a good start to pre-season; like shuttle runs, or if you have the facilities a treadmill or exercise bike could be of some use. These drills can become more intense every session by doing things like extending the amount of time on the treadmill by 10 minutes every time or increasing the length of the shuttle runs and potentially adding some sprints in.
Use a ball in some of these fitness drills like dribbling while doing the shuttle runs to improve things like ball control. You can then start doing drills that will improve the player's game and make them a better all-round player. These could be simple passing drills or detailed team games like 5v5s to form chemistry within the team. It can also help to split the team up into their positions, so defenders do defending drills, midfielders do passing drills and attackers do shooting drills.
This can ensure you are being efficient with the time given to train. Coaches can then begin to put the training to the test by organising some friendlies. It would be helpful to play a large range of skill levels as it can help in different ways like building up morale or challenging the players.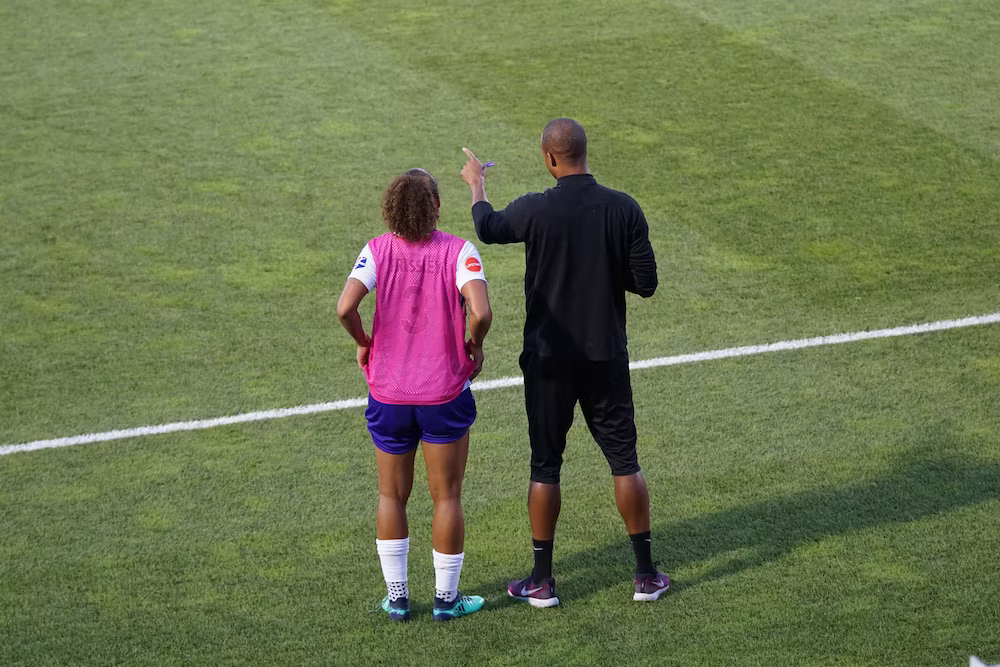 What should a coach look for in a grassroots player?
Pre-season can tell a coach a lot about the group of players he has from many different things. Little things like being late to training or forgetting bits of kit can show things like poor organisation from a player which is not a good trait to have as a player and can see them fall out of favour when it comes to being picked for the team as they can be seen as unreliable. The obvious thing coaches look for in players is their ability, as that is the main aspect of becoming a good footballer.
If a player is playing at a different level than the majority of a team it may help to tell them they won't be getting much game time at the current club, and it could benefit them to play elsewhere. Another thing coaches will like to see is a selfless player, someone who will happily put aside their personal thoughts for the good of the team and doesn't mind things like being taken off penalty duties for a better player.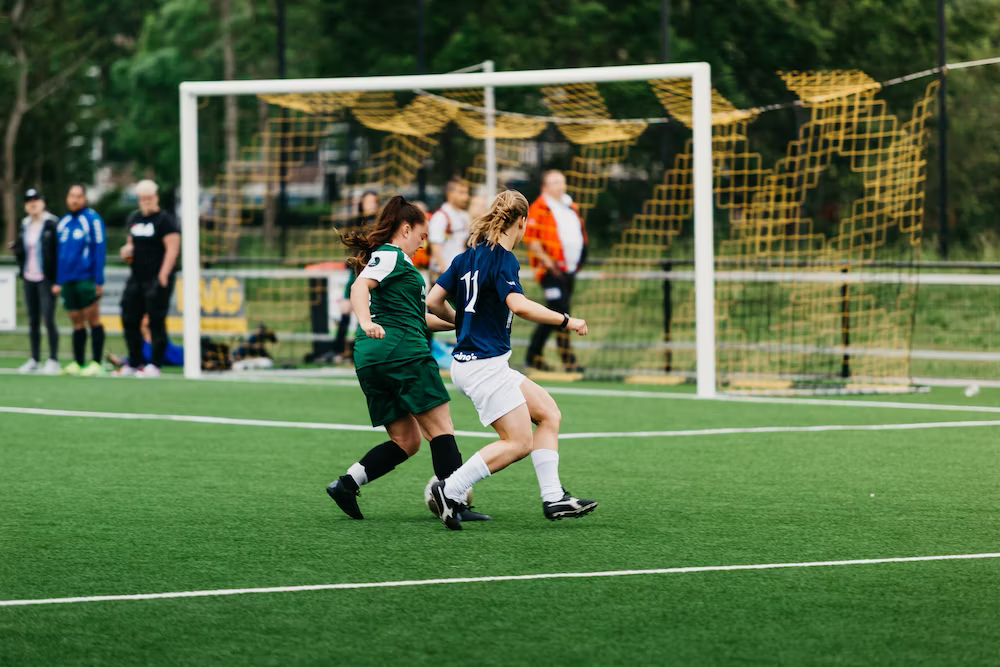 How to get the best out of your players in amateur football
There are many different things coaches can do to try and get the best out of their players and some will work and some won't.
One of the best things a coach can do is be honest and transparent with players. This can really help players because if they are being told where they are going wrong they can put it right and it can help them improve their game as well as when coaches let them know they do something right they know to keep doing it.
Having a consistent and regular training schedule will also help as it can prevent players from dropping below a certain skill level as they have consistent amounts of training to maintain the level they are at or even improve.
It can also be very beneficial to get the basics mastered as this can give players a foundation to grow skill-wise and develop higher level-skills.
Along with the basics, having your players at peak fitness for the majority of the season will really help them grow as it can increase the amount of time they can train for or how many minutes they get every match.
It can also be good to keep challenging your players in various ways. One of these can be in pre-season setting up a friendly with a team that is one or two leagues above yours to push your players to play at their best level and set their goals for certain games and the season like setting an aim of 25 goals for the season for your striker to keep them motivated.
If it's possible, coaches can show players websites that allow them to study their upcoming opponents so that they can prepare for that game with some kind of idea of what each player for the opposition plays like. This can make a lot of the player's jobs much easier because instead of trying to get a feel of how they play mid-game they will know beforehand and can-do things like forcing them onto their weaker foot.
A final point is that a balanced and healthy diet can really help a player as it will keep them in good shape and can allow them to develop quicker.
Why clubs should ensure they have insurance in place prior to the season starting
It is a requirement to be insured as a football club no matter the level. This protects clubs from being sued from things like injury damages to a third party or their property. Something like this can have a massive financial impact on a smaller grassroots team without much funding and could lead to liquidation in the worst case. Make sure this doesn't happen to your club by using Club Insure through the link below.