Something's Not Quite Up To Par Around Here…
– by guest author, Hannah Mae Crowther
A golf course in the East Riding of Yorkshire has received £32,812 in claims after the property flooded on the 10th February, 2022.
The 18-hole golf course and hotel – located near a popular coastal spot for tourists – flooded due to drain failure. It became apparent on the day of the flood that the drains weren't working as intended when the Greenkeeper saw that the manholes toward the rear of the course were filling up preceding the flood itself. So while no one was swinging in the rain when this flood went down, it was definitely noted that something wasn't quite up to par.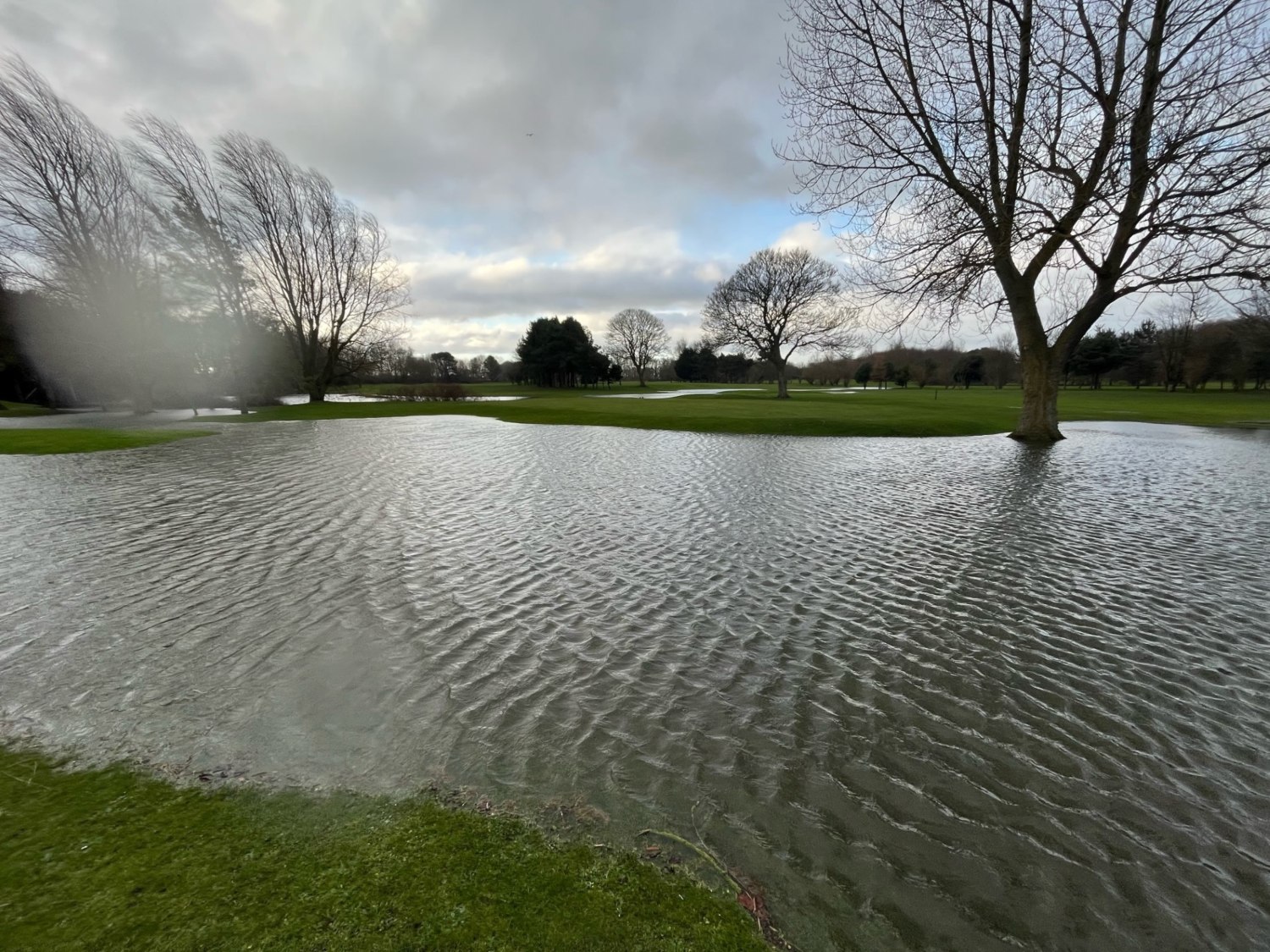 A new housing development of 400 houses was the cause of the drain failure – this was on the land opposite the course, with ground works preventing the drains from functioning as they should. This damage was rectified by the third party, and the water receded.
The course closed for a month after the flooding, leading to a loss of subscription income and green fees. This closure affected 289 members, along with the cancellation of a local tournament the club was hosting. The course itself was also affected – sand was removed from the bunkers and then deposited onto the grass, resulting in a poaching of the lawn.
So, unless you are planning on pulling a Jean van de Velde and whacking the ball through a boggy marsh, customers certainly aren't going to get much use out of this course until extensive top dressing and green care has been given to get it back in tip top condition!

The golf club were successful in their claim for damages and business interruption. Club Insure handled the claim from start to finish, and the club is back up and running.
To hear more about the support Club Insure provide golf clubs, see our Golf Club Insurance information. Mark Moore, General Manager at Moor Allerton Golf Club, notes a past claim his golf club dealt with and the excellent support he recieved from Club Insure.