For the best golf course insurance, use a broker.
We understand the needs of a golf club. We know what it takes to keep a golf course up to par.
But why should golf clubs use a broker?

Golf is one of the oldest sports still being played. Its origins date back to 1297, with golf's first major, the British Open, remaining the oldest tournament in existence. Golf is at the heart of British sport, and the clubhouse is the approximate 2nd home for many players up and down the country.
The sudden golf boom of 2020 which saw an increase in participants largely due to the pandemic, has seen an increase of over 100,000 British amateur golfers. However, this should not overshadow the rise in course closures in recent times which has plagued the sport. Local councils have been selling venues and many courses have witnessed financial difficulty.
Club Insure are dedicated to protecting golf courses. We believe the best way a golf club can safeguard its finances is by utilising a broker. Here's why:
Golf Health and Safety Guidance
Brokers at Club Insure are experts in the logistics and regulations for Golf courses concerning health and safety procure. They understand that implementing adjustments and key techniques will give owners the best chance of obtaining better insurance policies. Club Insure will provide you with the guidance and necessary materials to minimise any risk of injury or omission.
Golf can be a dangerous sport, with players, the public and properties at risk of damage from projectiles. Having the correct health and safety procedure in place will protect your club in the event of a claim.
How to deal with Bodily Harm Claims
Most golf courses have seen multiple incidents of bodily harm on a golf course. As with all sports there is a risk of injury. If it's a player or employee, they could make a large claim against your golf club. Club Insure will ensure you have the correct comprehensive insurance in place as well as a copy of the risk assessment and procedures to be executed. A good broker will guide your club from start to finish in the event of a claim. Club Insure will be with you every step of the way.
Theft and Damage Expenses
Clubhouses, pro-shops and property buildings located on a golf course are often holding items of value. They are targeted due to people being aware of equipment left unattended. Buggies are increasingly at risk, seeing a rise in battery thefts.
If assets are damaged, destroyed or stolen, you'll need insurance to cover the financial strain. A broker will provide you with the proper cover and help cater to any eventuality. Comprehensive insurance will cover the financial costs of damages and thefts including legal expenses. This can be very expensive due to the range of assets owned by a golf course; it is therefore best to take guidance from an expert. Club Insure has 20 years of experience in dealing with claims and always aims to get the best deal for the client.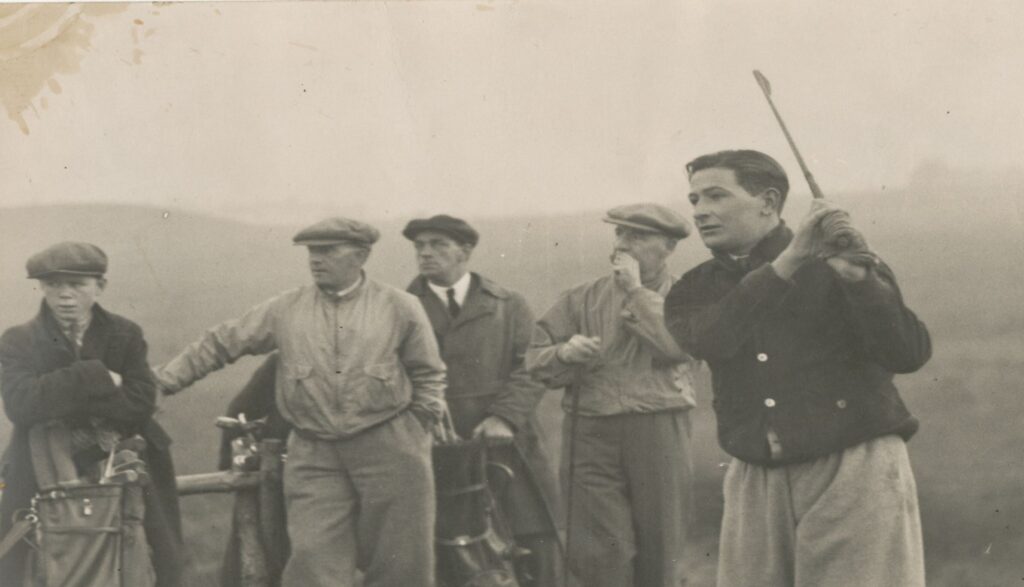 Golf Club Business Interruption
Theft, fire, flood or damage can each cause the golf course to temporarily close. This would then result in a loss of earnings due to no attendees. Depending on the length of time closed, this can be hugely detrimental to the growth of the club; having to mange costs, bills and wages.
Brokers will recommend purchasing business interruption insurance. This protects golf clubs from any loss of earnings due to unforeseen circumstances over a period of time. Club Insure will help owners gauge the breadth and limitations of this policy as well as incorporate it into their insurance package. This will help clubs grow year upon year and help protect clubs from building up debts.
Club Insure Exclusives
When golf courses choose Club Insure as their broker, they gain a plethora of resources and services. We offer visitations and an assessment of your club's needs, tailoring to you a unique insurance package. We believe no two clubs are the same; we promise to provide a fully comprehensive fixed-payment package. We offer further benefits including our unique risk management, an extensive online library of resources and inspection documents which will protect against spurious claims.
Simple Payment Scheme
With Club Insure, all payments are made simple and transparent. We will design a policy which suits you, rolling different policies into one straightforward package. This will include building and contents insurance, employers' liability, public liability, personal accident, buggy insurance, greens cover and club shop cover, and any specifications unique to your club.
As your broker, we will walk you through the extent of your cover and offer financial guidance. We can also help spread the cost of your premiums through our monthly payment plan. However if you would prefer your payment in full, we can also arrange this for you.
The Club Insure golf club insurance project is designed by experts and run by specialists.
We understand the needs of golf courses and are trusted by some of the most prestigious clubs. We proudly insure Royal Birkdale Golf Club and Royal Lytham & St Annes Golf Club. Working with Club Insure means working with veterans in the sports insurance industry and being on par with a collection of successful clubs.
If you'd like to ask us any questions, our dedicated account managers will be more than happy to help. You can submit an enquiry via our contact form or call us on 0344 488 9204.