For the best golf insurance, use a broker who can get you from tee to green.
Golf insurance carries unique risks and challenges, course owners should trust the responsibility over insurance policies to those who know the sport and understand why golf is vital to British culture. Club Insure are experts in golf course, clubhouse and business insurance; dedicated to keeping clubs protected and secure.
We believe we are the ideal broker for your club because we are passionate about the sport, and that passion comes from our people.
To get to know the people behind the policies, we asked some of our Club Insure golfers to wax-lyrical about their golfing ability and tell us about their favourite moments playing the sport that they enjoy most.
Who are the people behind the policies?
---
---
Justin: My home club is Alwoodley Golf Club in Leeds and my handicap is officially 14 – however often I feel like I should be at 18.
A favourite club of mine which I've played at is Gleneagles Resort. But the club I've always wanted to play at is Augusta National, or Pebble Beach.
My favourite pro is Tiger, he's phenomenal. No I've never hit a hole in one, despite how much I'd like to say I have. My favourite moment playing golf was when I went to Vilamoura in Portugal. I went with Lloyd Pinder, my good friend and late director of Club Insure. I'll always remember our time there.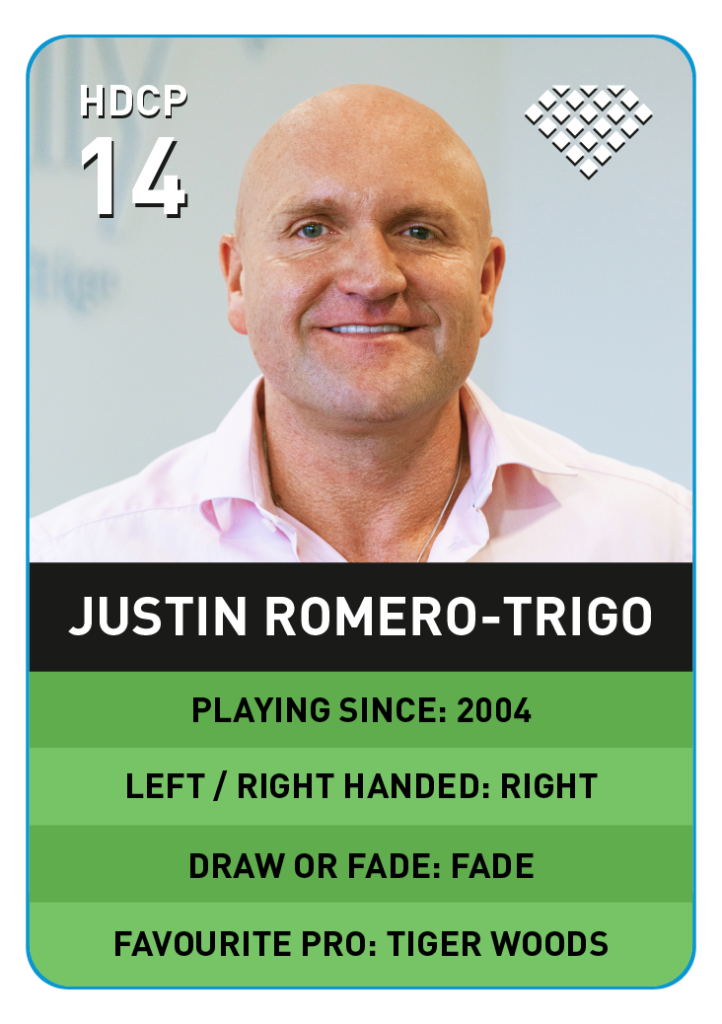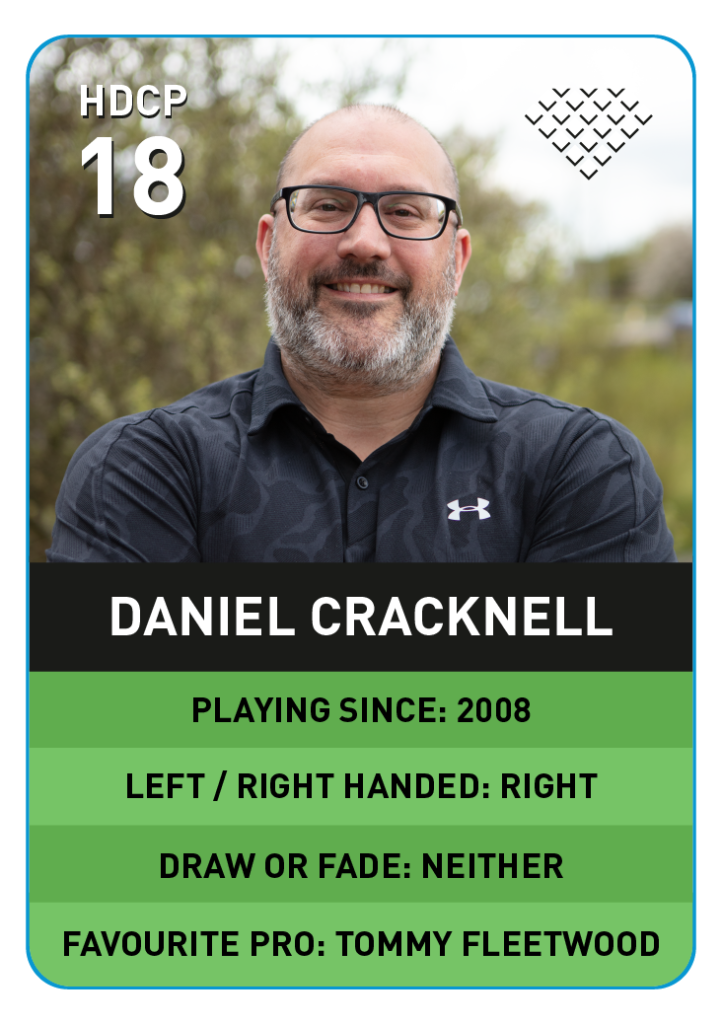 Daniel: I started playing golf more regularly in 2008. My home club is Garforth Golf Club. I play off a Handicap of 18.
My favourite professional golfer is Tommy Fleetwood. I always enjoy watching him play.
My favourite club I've played at is Royal Lytham & St. Annes Golf Club. Though I've always wanted to play at TPC Sawgrass.
I can't say whether I hit a draw or a fade as its totally unpredictable and I can't say I've ever hit a hole in one.
Rob: I only started to play in 2015. I've really got into and took lesson at my home club Horsforth Golf Club. I'm a member there and manage to play a round almost twice a week.
My new handicap is now at 13 (WHS).
I really enjoyed playing at Woburn Golf Club, but I've always wanted to play at Augusta National, that's got to be my favourite course.
My favourite golfer is between Tiger Woods and Jordan Spieth. I'd say Spieth for what he's done recently.
I was very very close to getting hole in one at Horsforth but can't say I have legitimately done one – yet.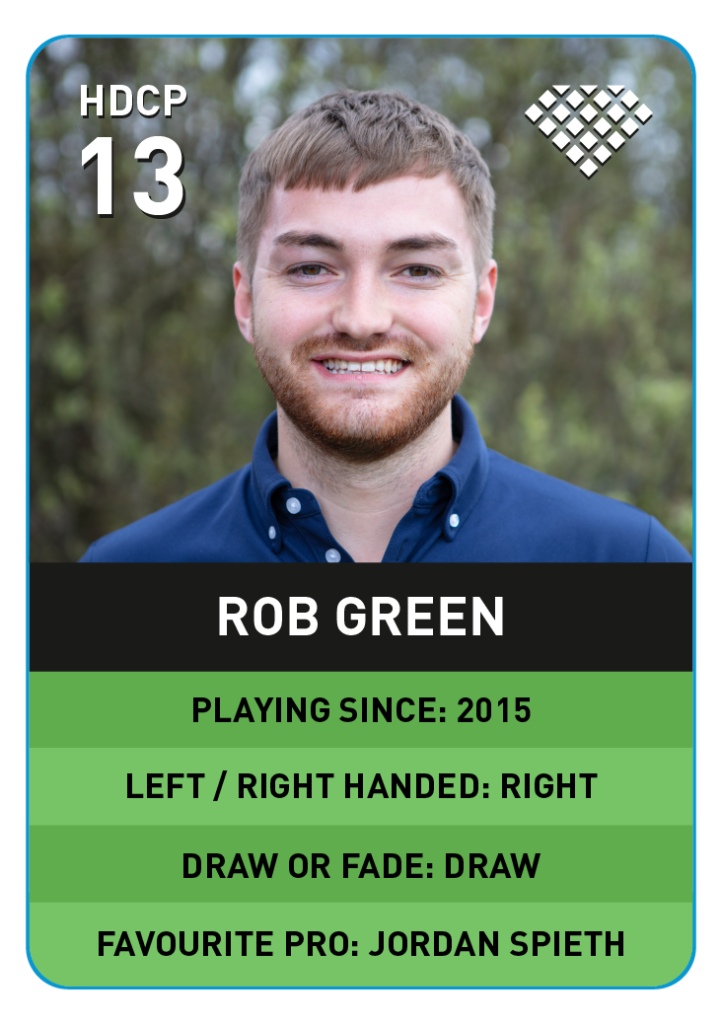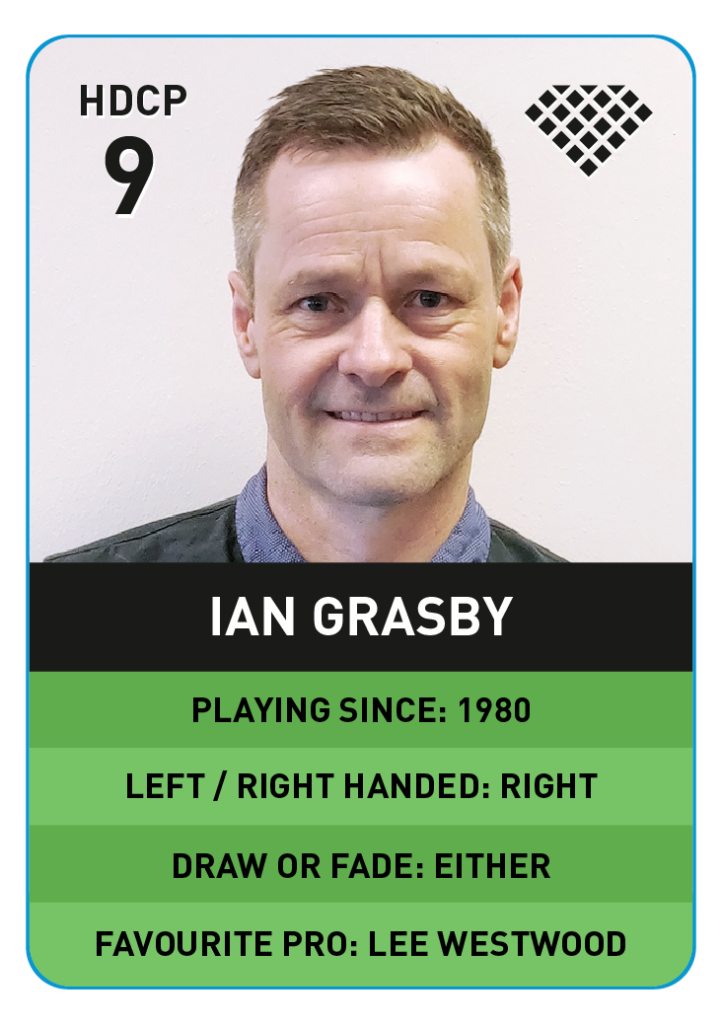 Ian: I've always played and a little in childhood so I'd say I started roughly around 1980. Although I'm not a member at any club, I don't have an official handicap anymore. If I'm playing in an event, I put myself off 9 and I seem to do alright.
My favourite club to play at in the UK is Alwoodley Golf Club, but I'd have to say the best place I've played is Santana Golf Club, near Mijas in Malaga.
I've always wanted to play at Wentworth Golf Club, but also Augusta. My favourite professional golfer is Lee Westwood.
If its a fade or draw, I can do either – but not to order! And yes I have hit a hole in one, only once. It was at Romanby Golf Club in Northallerton during a local golf society event. There were witnesses!
That's got to be up there for favourite golfing moment. I am in a golf society who travelled abroad for 15 consecutive years and we won an event in Portugal in 2008. I've got to say that would be the "pinnacle" of my modest golfing career.
Tom: I used to play a lot in my junior day's but I've recently picked the bats up again after the first lockdown.
My home club is Bracken Ghyll Golf Club in Addingham, West Yorkshire. My handicap is 20.
If we are talking professional golfers, I think you'd be a fool not to look up to Tiger, but recently I'm really liking Bryson DeChambeau.
The most amazing club I've played at was the old course at Vilamoura in Portugal. But I've always wanted to play at Augusta – who doesn't?!
I'd love to call my shot shape a fade, but it's more of a slice. And I've never done a hole in one unless we're including crazy golf.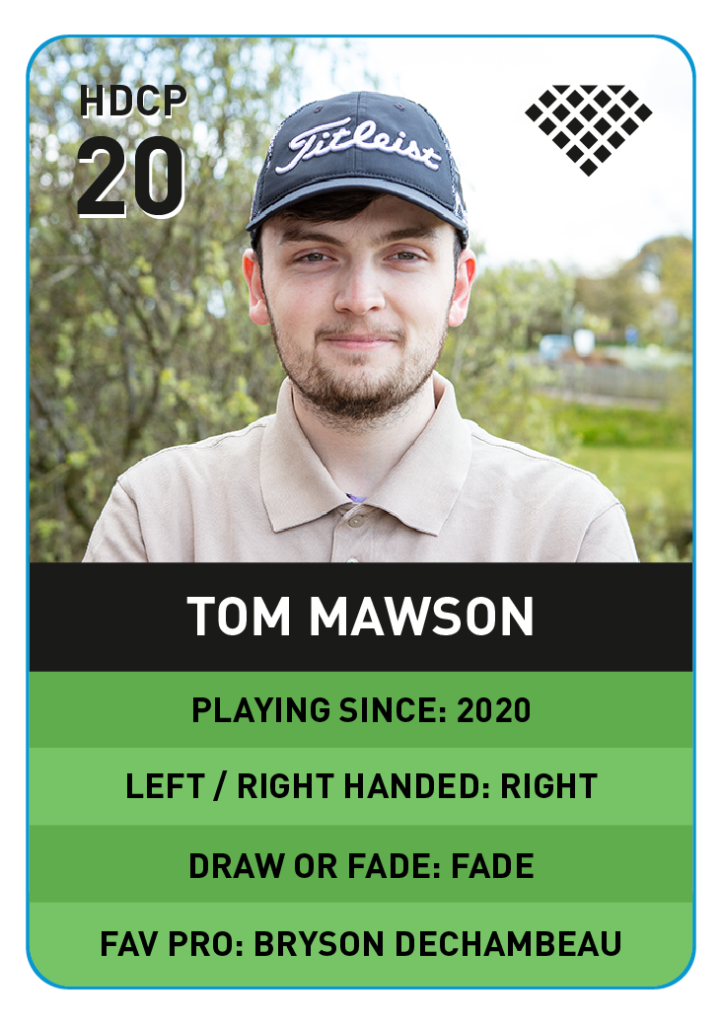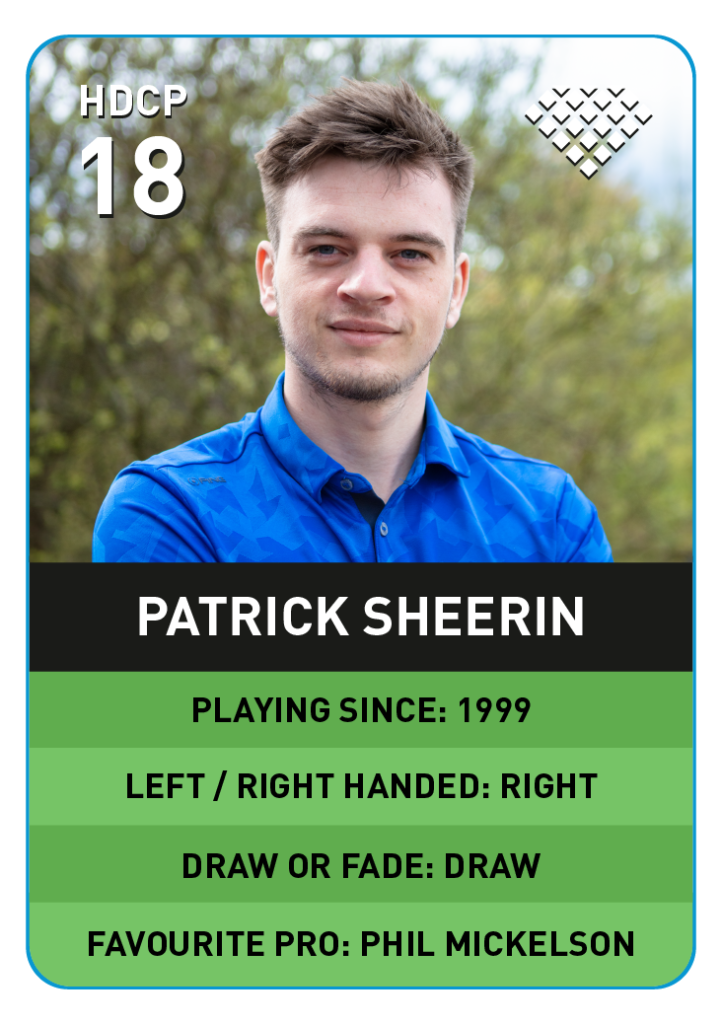 Patrick: I started playing around 1999. I've played for junior teams and my family all play regularly.
I can't say I've got a home club, I've played most courses around Leeds. I used to be a member at Scarcroft Golf Club, and Flaxby Golf Club near Knaresborough before it closed. More often than not I'm found at Cookridge Golf Club because they have a great course.
I play off 18 regularly but I need to get assessed for the new handicap system. My favourite course is probably Flaxby's, it was such a good 27 hole set-up before it closed.
My favourite club is Royal Lytham & St. Annes. I've got family in Lytham and I've walked the course many times. I went for the 2012 Open when Ernie Els won. Or St. Andrews Old Course, simply for the 17th hole. And Phil Mickelson is my favourite pro, what a legend.
I've changed my swing recently so I drive a big draw now. I've never hit a hole in one, and I can't say I've ever been close. My favourite moment that I remember was during a competition at Wike Golf Club in Leeds, making the green on a par four, finishing only about 10 foot from the hole. It still hurts to think I three putted…
Nick: I'll be honest, I was born with an iron in hand. I'm currently looking for a new club, I need to find a club with the right course for me and must do a great bacon sandwich.
My favourite club I've played is Garforth, and I really enjoyed Bingley St. Ives Golf Club. But I reckon I'm more suited to Sunningdale Old Course, I've always wanted to play there.
I'm as good with either hand, which says a lot about my game. Though I tend to choose my right and hit a slice. I am yet to hit a hole in one, plenty of holes in 10 though.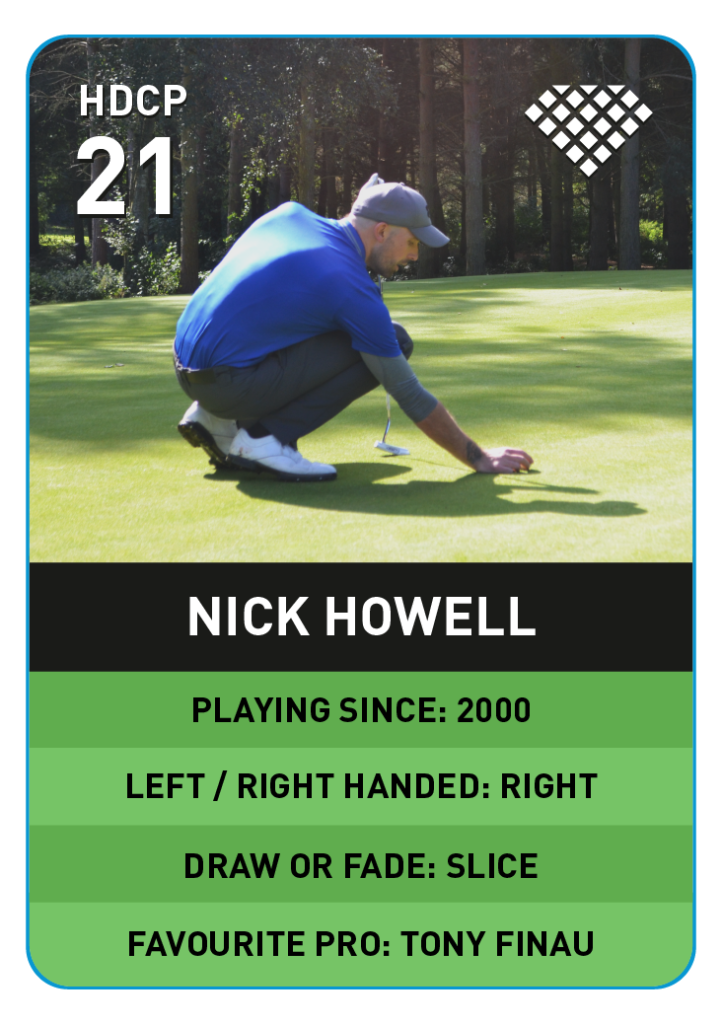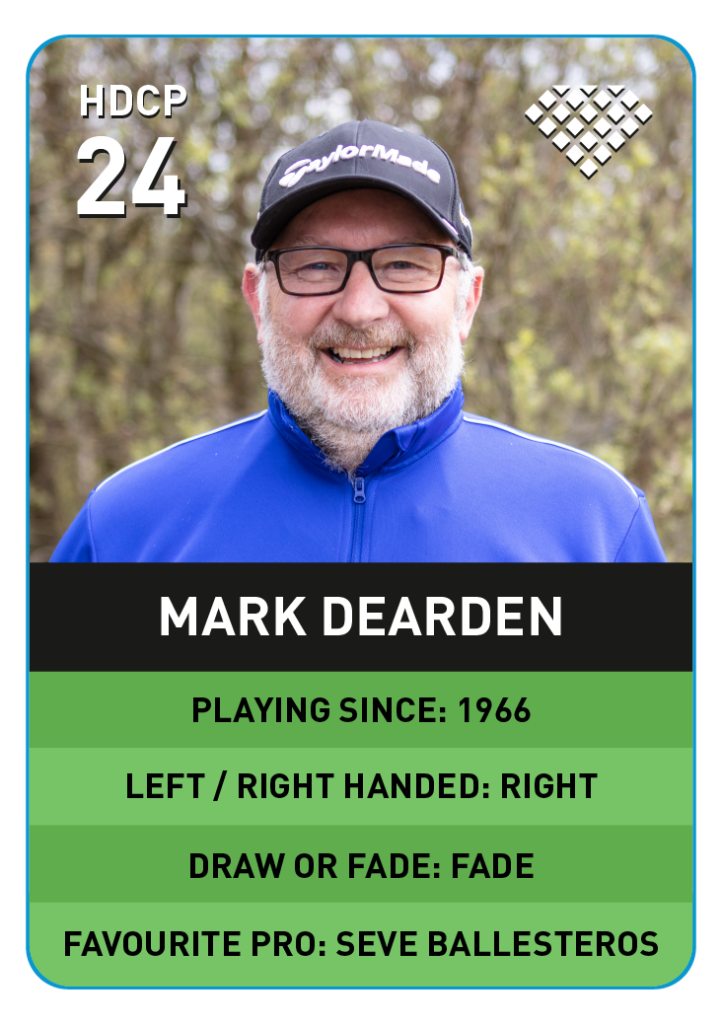 Mark: I can't remember when exactly I started playing. I have always played from young, I was practicing my putting at aged 4/5.
My home club is Baildon Golf Club in Shipley. And I play off 24.
My favourite professional golfer is easily "Sevi", Seve Ballesteros. The best club I've played at is Gleneagles but I've always wanted to play St Andrews.
My love of cricket I suspect has hurt my golf game; I hit quite a big fade, more of a slice really. And sadly no, I've never hit a hole in one. There's still time yet though!
Victoria: I started my membership and playing golf regularly in 2006. My home club is Moor Allerton Golf Club where I have a handicap of 24.
My favourite place I've played at is Vilamoura Old course in Portugal. But I'd love to play St. Andrews for the incredible history.
I don't really hit either a fade or a draw. My favourite professional is Tiger Woods, I watched his incredible Masters win in 2019.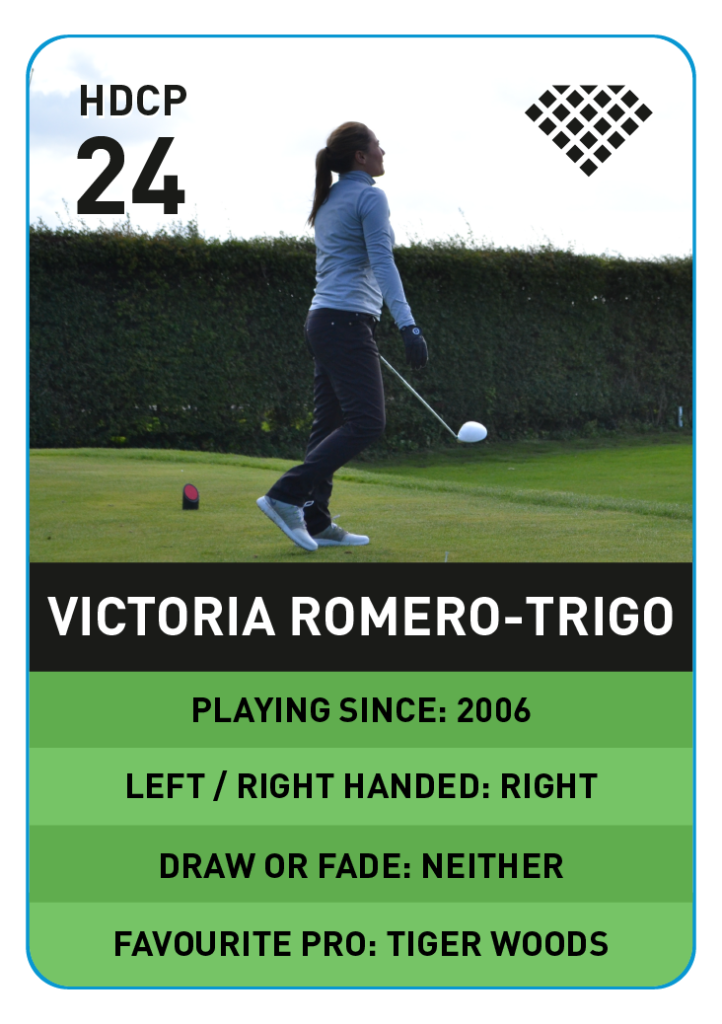 20 years of Golf insurance, A lifetime of Golf experience.
With Club Insure, everybody wins.
To find out more about why all golf courses should be using a broker – read our article
–
From Business Insurance to Building and Contents Insurance, we understand the needs of golf courses. Club Insure are trusted by some of the most prestigious clubs, proudly insuring Royal Birkdale Golf Club and Royal Lytham & St Annes Golf Club.
Working with Club Insure means working with veterans in the sports insurance industry and being on par with a collection of successful clubs.
All clubs need a broker, here's why…