Peace of mind for your club
Our Approach to Golf Insurance
Club Insure offers a specialist policy tailored for golf courses just like yours. Our award-winning team will visit you, get to know your needs and requirements, and advise the best policy for you.
Buildings & Contents Cover
Business interruption
Grounds insurance
Public liability
Employers' liability
Our specialist Golf Insurance provides you with the peace of mind you need. Club Insure understands the needs of golf courses and are trusted by some of the most prestigious clubs If you'd like to ask us any questions, our dedicated account managers will be more than happy to help. You can submit an message above or call us on 0344 488 9204.
We are an experienced provider of comprehensive golf insurance policies within the UK. Our exclusive policies are obtained through specialised golf insurers with heaps of experience. This means we are able to provide bespoke golf club insurance that meets the requirements needed to protect you against potential risks.
Why do you need Golf Course Insurance?
You may regard golf as a safe sport due to it not involving bodily contact as opposed to sports like football and rugby. However, it does have other risks that can be equally as harmful.
If bodily harm was to happen to a player or employee they could make a large claim against your golf club. Without insurance in place, a claim from a third party that has been seriously injured could pose enough financial strain to close the club.
You'll also need to protect yourself from theft and damage. You may think equipment is safe within your golf club, but it is often targeted due to people being aware that equipment and buggies are often left unattended. It has even become more common for just the buggy battery to be stolen.
If your assets are damaged or destroyed you'll need insurance to cover the financial strain that is caused. This way you'll be able to get back up and running in no time.
What will the insurance cover?
As well as providing coverage for building and contents insurance, our policy  will include public liability cover and also personal accident cover. All of our comprehensive policies ensure you're completely protected, despite the situation.
Here at Club Insure Ltd we offer further benefits such as our unique Risk Management package. You'll have access our extensive online library that's full of relevant resources such as checklist and inspection documents that are designed to help you defend yourself against spurious claims.
Is Golf Buggy Insurance Included?
Yes. Golf course insurance at Club Insure can include a wide range of extensions, from golf buggy insurance to greens cover to club shop equipment insurance. Each of our policies are unique and tailored to your club, as we know no club is the same. Each golf course has different need and requirements.
Whatever your needs, we will design a policy which suits. With Club Insure, the customer comes first. Be it golf buggy insurance or building and contents insurance, our motto still stands – We Treat Our Customers Exceptionally. Fill out a contact form today.
We can provide assistance with payments through our monthly payment plan which is provided by a third party finance provider. This helps spread the cost of your premiums in order to spread out your payments and make them more manageable. If you'd prefer to pay for your insurance in full we can also arrange this for you too.
If you'd like to ask us any questions, our dedicated account managers will be more than happy to help. You can submit an enquiry via our contact form or call us on 0344 488 9204.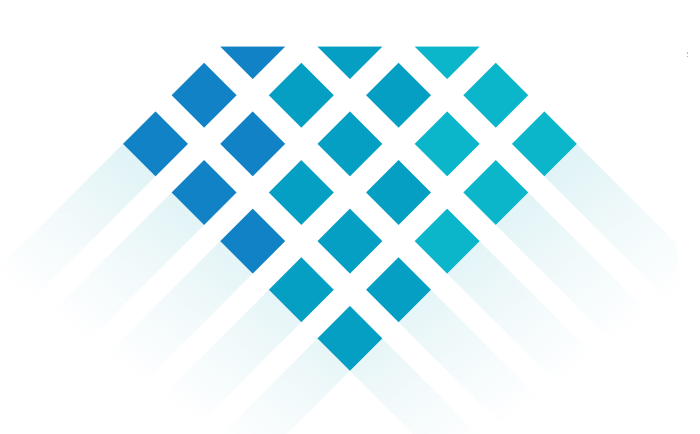 Our team offer  range of unique benefits. We will visit your club, assess your grounds, assess your club's requirements and offer sound personalised advice. We realise all golf courses are different and face their own unique challenges, that's why a dedicated professional is the only way to gain effective golf insurance
We offer a wide range of tailored insurance solutions to suit the needs of your club. This specialist comprehensive cover includes protection for your: 
Our flexible schemes also cover use of the clubhouse for functions and public events. With comprehensive liability and personal accident cover, you can rest assured that you're protected against any unexpected 'what ifs'.
We also we offer flexible payment plans to help spread the cost.
To arrange a no-obligation review, complete our simple
contact form
or call
0344 488 9204
.
Golf Insurance Information: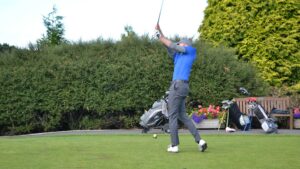 For the best golf insurance, use a broker who can get you from tee to green. Golf insurance carries unique risks and challenges, course owners
Read More »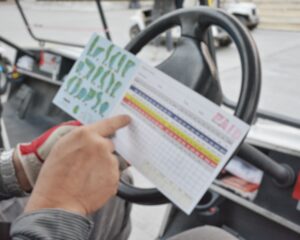 Many golfers will be getting back into the swing of things as golf courses open up post-lockdown. Casual players and members alike will be eager
Read More »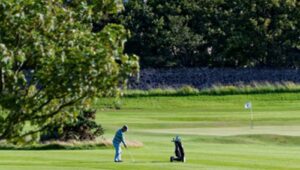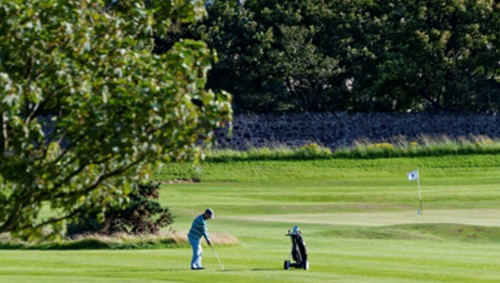 Why should clubs use a broker and why is broking so important to golf, in particular
Read More »