Cycling a grand total of 173 miles, the team from Club Insure and The Romero Group will cycle in convoy from England's west to east coast.  The challenge is aimed to raise money and awareness for Prostate Cancer UK and in memory of Lloyd Pinder.
Matt Togher, our Account Executive, will be joining the team a one of the more experienced riders. Matt has been cycling recreationally for years and has participated in cycling-focussed charity fundraising events before. Matt knows his way around a crankset, and will soon become familiar with the 173 mile route across the country,
Matt has joined the Romero group relatively recently, but prostate cancer is still a cause close to his heart and he is more than happy to be helping raising money and awareness for such an important issue.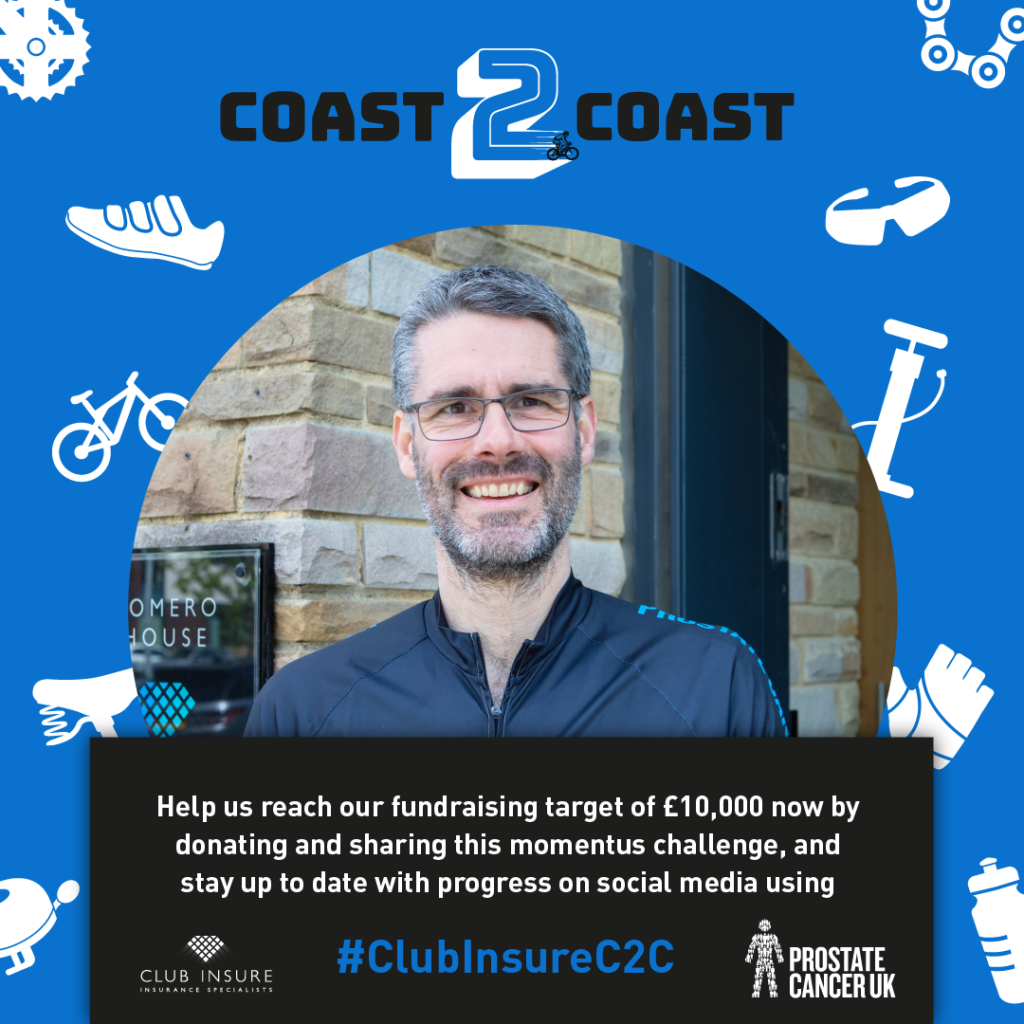 What made you start cycling?
I got a bike on the cycle to work scheme around 2007 and started commuting to work on my bike. I really enjoyed it and noticed that it improved both my physical and mental wellbeing. I then started taking more of an interest in cycling and now I find myself with the challenge of getting from one side of the country to the other on two wheels.
What's been your longest ride?
I rode from Liverpool to Leeds along the canal a few years back when an insurance company invited me to join their annual charity bike ride. I think it was about 93 miles from start to finish and took over 12 hours to complete . Not a ride I will ever attempt again!                          
What's your favourite exercise snack?
Bananas and flapjacks. Not a fan of the energy bars and gels.
What part of your body aches first after a long ride?
I'm the wrong side of 40 so most of my body aches after a long bike ride but my legs ache most of all.
What's one essential piece of cycling gear you couldn't do without?
I prepare much better than I used to do and take all the essential items, spare inner tubes, pump, phone, bank card, etc. And so it's easy to forget to fill your water bottle. It's then that you realise how often you need to take a drink.
What's your worst cycling accident?
I've been really fortunate not to have had a bad accident just a minor one when a van pulled out of a junction and I couldn't slow down quickly enough and ended up planting my face in the side of the van.
What's the best place you've gone cycling?
Have you visited any cycling events?
I rode the Tour de Yorkshire in 2015. Tough, really tough!
Lycra or T-shirt and Shorts?
Matt's recent progress
Matt has been recording his progress for us. His training is in full flow, cycling to and from work. Below is an image showing his progress over the weekend, cycling around College Lake Nature Reserve in Yorkshire.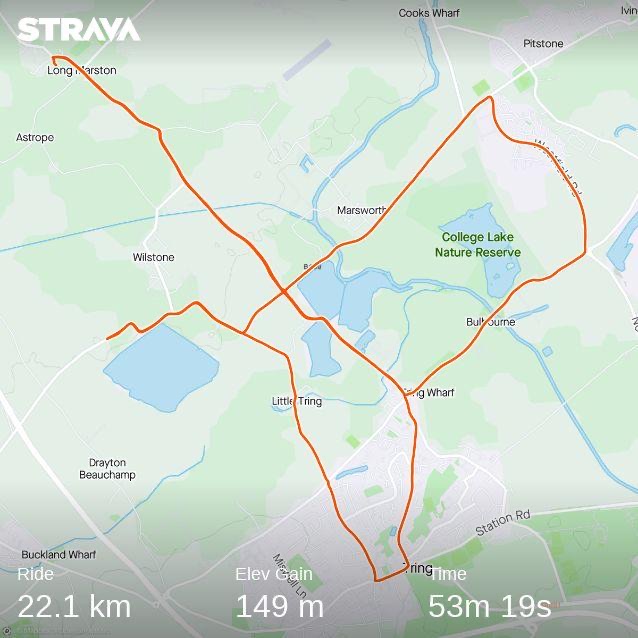 The Challenge
The team have set an ambitious goal of raising £10,000 for the charity, on top of the £25,000 donated annually by the business. Club Insure and The Romero Group continue to have that same commitment to supporting Lloyd and the cause close to his heart, which is why his determined spirit lives on in all the work they do to fundraise for Prostate Cancer UK.