Cycling a grand total of 173 miles, the team from Club Insure and The Romero Group will cycle in convoy from England's west to east coast.  The challenge is aimed to raise money and awareness for Prostate Cancer UK and in memory of Lloyd Pinder.
The ride is no mean feat. The cycling team have been committed to a rigorous training regime leading up to September, cycling 300 miles a month in training to prepare for the long slog across the country.
One such team member is Daniel Cracknell, Schemes Manager at Club Insure. Dan had a close relationship with Lloyd and is excited to be taking up the challenge. We asked Dan some quick fire questions about him, the bike, and the road that lies ahead.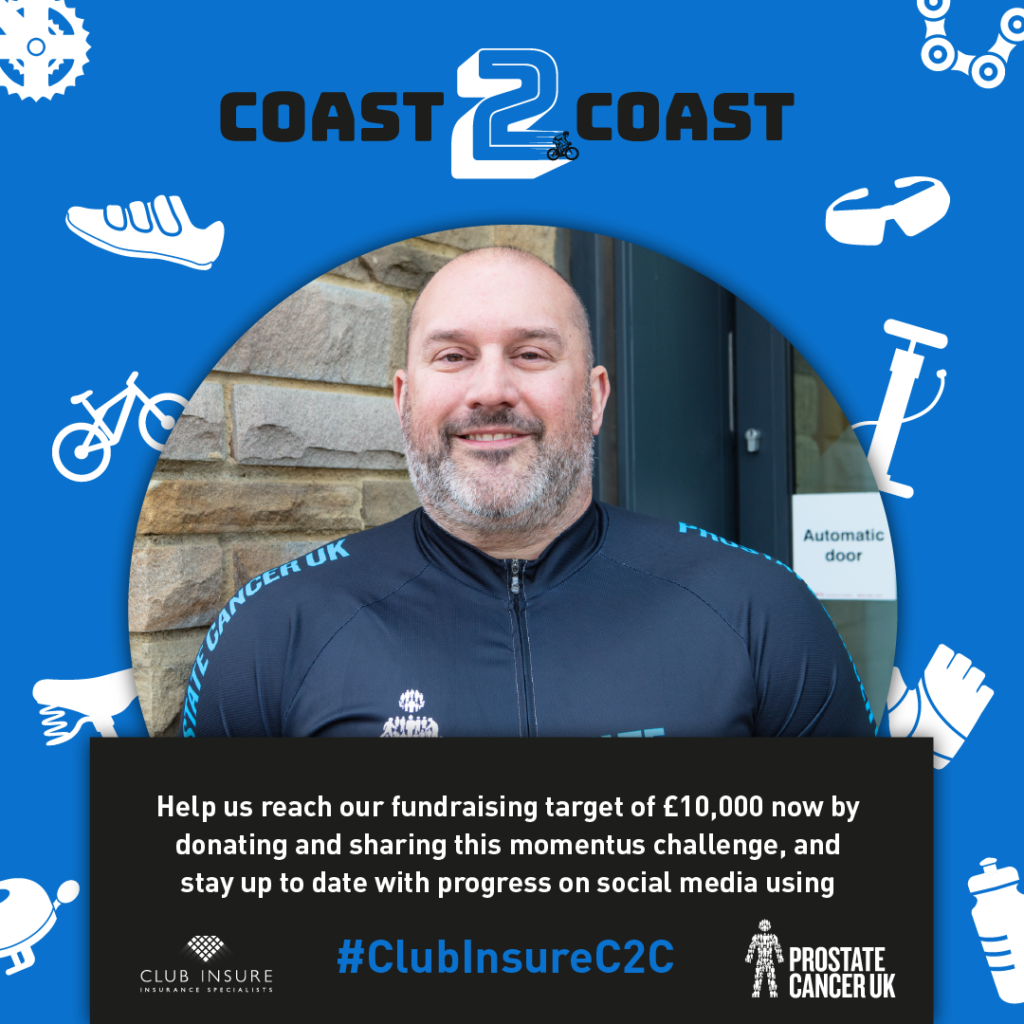 What made you start cycling?
My cousin had a spare road bike and talked me into going out with him, shortly after I began training to ride London to Paris for a Charity
What's the longest cycle ride you've done?
173 Miles Way of the Roses
What's your favourite ride?
What's your favourite exercise snack?
Cliff Bars – Peanut Butter
What part of your body aches first after a long ride?
Essential piece of cycling gear you couldn't do without?
What's your worst cycling accident?
A few years ago I was knocked off the bike when a Ford Ka turned right across me, luckily I was relatively unscathed however the Ford Ka was written off by their insurance company!!
What's the best place you've gone cycling?
I biked the bridge whilst we were in San Francisco, only a short ride but great views.
Have you attended any cycling events?
Watched the Tour De France when it started in Leeds and also the Tour de Yorkshire.
Lycra or T-shirt and shorts?
The Challenge
The team have set an ambitious goal of raising £10,000 for the charity, on top of the £25,000 donated annually by the business. Club Insure and The Romero Group continue to have that same commitment to supporting Lloyd and the cause close to his heart, which is why his determined spirit lives on in all the work they do to fundraise for Prostate Cancer UK.