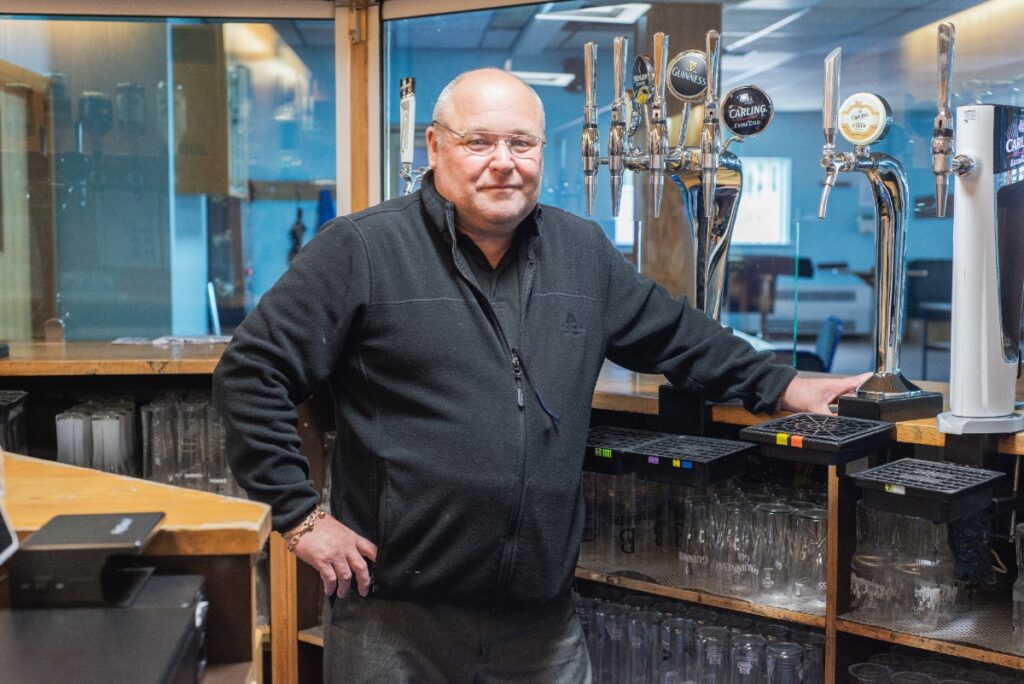 Belle Isle is one of Leeds' best-known Working Men's Clubs. It's modern décor, fresh programme of events and professional style make it a particularly welcoming and impressive club.
An unfortunate fire in the early 2000s gave the club an opportunity to rebuild from scratch, allowing them to redesign their space to suit their specific needs. This gives the club a unique advantage – each room has been purposefully created, with separate sections of the club fulfilling a different need. The bar area in the middle of the club is ideal as it provides a sense of cohesion and also allows staff to work together collaboratively.
A club for all generations
The club appeals to a wide range of people. Classic club activities such as karaoke and bingo are always crowd pleasers. Younger club members enjoy playing snooker together. It's preferable to play snooker in their local club than go into town. Pints at Belle Isle Working Men's Club are just £3, after all!
The community and family atmosphere brings in a wide range of local people. There is a specific lounge area for karaoke and other entertainment, while the main function room and stage area is perfect for live music and larger events. There's also a function room available to hire and a family room so the whole community can benefit from the club's facilities.
Getting to know the team
We met Martin, the Steward at Belle Isle Working Men's Club. He's been working in the industry for over 35 years, with 14 years at Belle Isle. Working at the club isn't a job: it's a way of life. And he loves it.
Martin tells us stories of babies who've grown up coming to the club, before starting their very first job behind the bar. They then go to college and university, coming back with their new friends and families to show them where they grew up! The club is truly a home away from home.
We also met committee member Jim, who's been a member since 1973 and has been a part of the club's committee for nearly 40 years. He's seen it all, including the club's major rebuild and refurb. It's particularly heart-warming to meet a committee member who has been loyal to their club for so long.
The club has a small team of paid staff, but it is predominantly volunteer run with its committee members making all key decisions. The club is true to its heritage and staunchly supportive of the local community. From regular events and live entertainment through to trips for members, it offers a wonderful range of activities for the local community. It's no wonder there are now over 2,000 members!
Are you enjoying our Club Spotlight series? Get in touch with the team if you'd like to take part.