The Association of Conservative Clubs
Insurance for The Association of Conservative Clubs
If you've found this page after searching for 'Conservative Insurance', chances are you already know what you need.
Click the button below to request a quote for your club.
But if you're not convinced that your club needs specialist insurance, read below to find out more.
We visit all clients
We negotiate claims on your behalf
We put emphasis on claim prevention
We work alongside industry bodies to safeguard your future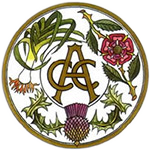 For those who don't already know, the Association of Conservative Clubs is the governing body for conservative clubs throughout the UK. If your local clubs supports the blue side of the divide (and we don't mean Everton or Rangers), or they have 'Constitutional' or 'Unionist' in their name, chances are they're an ACC club.
The association is one of the biggest group of political clubs in the country, with an estimated 1,100 member venues.
Working with the Tory Clubs
Club Insure have been working with the ACC since 2013. In that time, we've supported clubs through legal disputes, Public Liability claims, employee dishonesty and almost everything in between.
We've built a strong reputation as a supporter of the work political clubs do in their communities. We have a track record of offering comprehensive protection that actually does what it's supposed to.
The biggest reason why Tory clubs work with Club Insure is because other Tory clubs work with Club Insure. Our experience and knowledge of the unique problems that the community faces means we can see many issues before they arise.
(OR ONE IN 7 CLIENTS MADE A CLAIM) *
Storm Damage is the most common type of claim
with 9 claims in 2018 totalling more than £12,000 *
Average cost of an EL claim from Conservative Clubs last year *
The Association of Conservative clubs rules
There are no rules that say that all member clubs have to purchase their insurance through Club Insure. Instead, we're a partner company; a 'recommended supplier'. The ACC say they work with us because we share their 'pursuit of perfection'.
Perfection in terms of delivering the best tailored specialist insurance.
Because we know that no social club can be perfect. There's a little thing called 'chance' that gets in the way of that.
The Conservative Clubs Magazine
We're in the Conservative Clubs Magazine every single month! Look out for us in the next edition!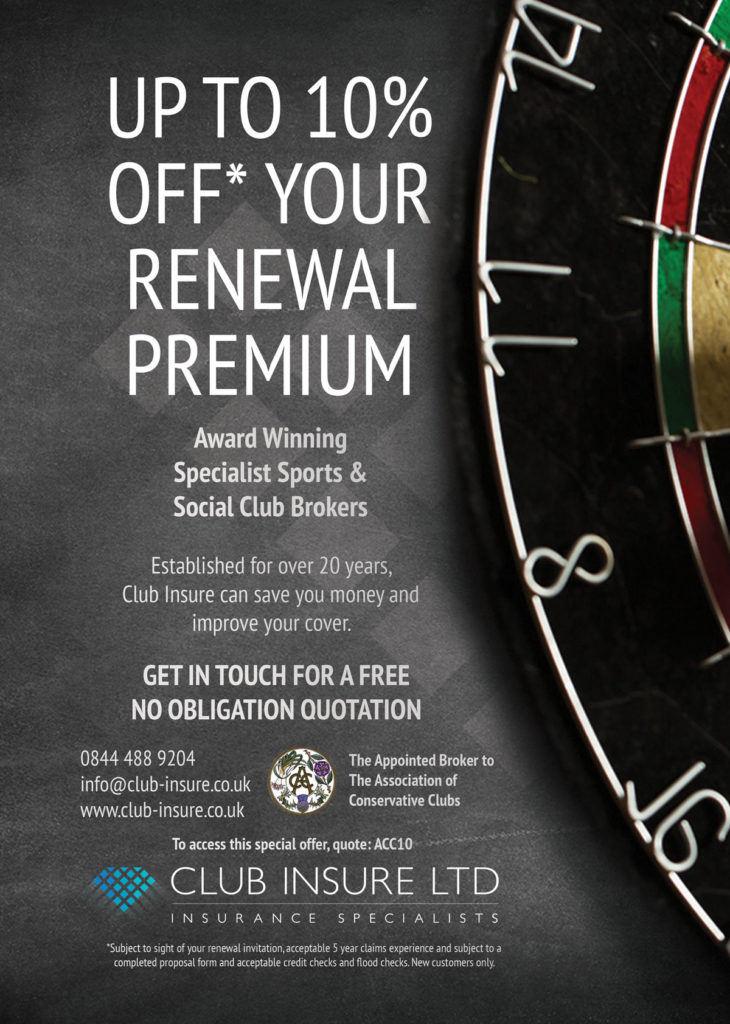 *Based on data from Club Insure conservative Customers