Insurance for The Association of Conservative Clubs
Insurance for The Association of Conservative Clubs
Club Insure are delighted that The Association of Conservative Clubs has recognised our continued experience, comprehensive cover and award winning service and appointed us as their preferred insurance provider.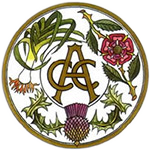 The Association of Conservative Clubs is an organisation associated with the Conservative Party in the United Kingdom. A.C.C represents and support local clubs that are Conservative, Constitutional, Salisbury, Beaconsfield or Unionist, or any combination of these titles. They share a similar objective of promoting Conservatism and providing social and sporting venues for their members.
Other insurance brokers may offer some of the services we provide, but we boast being the only broker in this sector with the capabilities to offer a 'one stop shop' to our clients.
Designed by our team of specialists with extensive experience, we guarantee the following:
Exclusive Tailor-Made Policy Wording
Our exclusive policy wording is underwritten by a panel of "A" rated, British insurers. This gives us the great advantage of not having all our 'eggs in one basket' and ensuring we have the capacity to insure every risk.
We promise a personal visit from one of our experienced, nation-wide Account Executives. This enables us to fully understand your insurance needs, identify possible gaps in cover, explain the cover conditions & warranties so that you understand what is required to be fully compliant with the terms of the policy.
We welcome the opportunity of meeting with you in person to discuss how Club Insure can benefit your club – simply complete our contact form or call 0844 488 9204.