Following the government announcement that we can all enjoy unlimited outdoor exercises, many sports facilities have been able to reopen their premises.
This is fantastic news. We are all looking forward to the UK economy slowly recovering, particularly the sports and leisure industry.
You will have completed all relevant dormancy checks as advised but it's now important to safely reopen your premises. Simply recommissioning your premises may lead to a number of unexpected problems.
Club Insure is dedicated to protecting your business. That's why we're providing advice to help you reopen your premises safely. Following our checklist will help you avoid damage and minimise risk.
What does the opening checklist include?
Checking your building thoroughly, including outbuildings
Identifying any damage or hazards which could have developed during dormancy
Starting up machinery
Checking equipment
Updating risk assessments
Putting comprehensive plans in place to help control the risk of COVID-19, including a coronavirus risk assessment
Informing relevant parties that you intent to reopen your premises
Ensuring procedures, policies and business operations are compliant with your insurance cover
Download our Opening Checklist For Sports & Golf Clubs below now!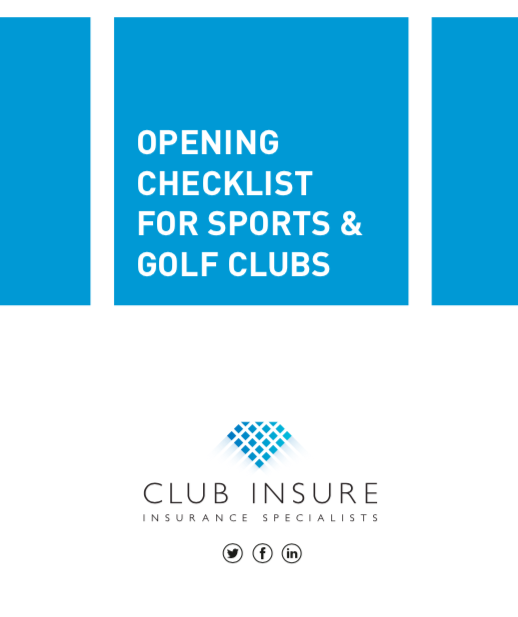 You must contact your Account Executive if there are any changes to your business activities, changes to Sums Insured or any changes to the cover you require (such as new equipment purchased to safeguard staff).
As always, if you have any queries at all please contact the Club Insure team.