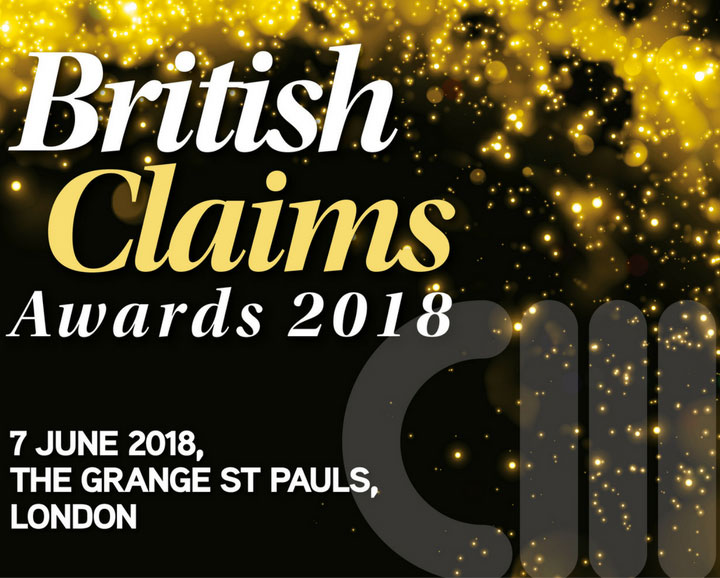 We're delighted to say that Club Insure are shortlisted for the 'Broker of the Year' award at the British Claims Awards 2018.
We don't make a habit of bragging about our achievements, but this one we're especially proud of.
And we're not proud because we're one of only 6 shortlisted brokers, although that is a pretty good achievement. We're also not proud because we're getting recognition that we stand out in our field.
We're most proud that the hard work we put in on behalf of our customers is working. Over the past 12 months, we've continued to make the process of buying, and claiming on, business insurance easier.
The nomination is based on our personable account executives who go above and beyond for the relationship they've built with their clients. SLAs that we offer each customer dictate how, when and why we make contact, and our account handlers' experience means that every conversation is valuable. We offer advice and training as standard; making a customer's life easier makes our lives easier.
The nomination is also for the technology we've introduced to make sure that covered means covered, and loss adjustments are kept to an absolute minimum. We've embraced new apps and paperless ways of working that help customers make sure they've got proper checks in place.
And that's in addition to all the other ways our tailored service reduces the stress of running a business.
As well as traditional Insurance cover we provide the following
Access to flood protect excess insurance up to £50,000.
Stand-alone terrorism product
Access to Building Valuations at reduced rates to ensure that Reinstatements Sums Insured are accurate
Access to professionals who can provide 100% test of the entire electrical installation
Access to a kitchen ducting cleaning company
CSR online portal gives client access to their policy wording, schedule, terms of business, policy summary and claim forms
Free Health & Safety Audits – this can then follow with the full H & S service as required
Loss Assist to provide our client with the use of their own loss adjuster in the event of a claim in addition to the one provided by Insurers.
Excess protect policy to refund the excess in the event of a claim up to £2,500
Liability claims defensibility training
Compliance Management System – providing clearance/cleaning evident through the use of a smart phone app currently in development
As we said though, we're not ones to brag so we won't go on. We're just extremely proud that a customer-first way of working is being recognised in the industry.
If you want to find out more about our award-nominated departments, you can call us on 0344 488 9204 Monday-Friday 8.30-5.30.